Steve Clarke praises Peter Odemwingie following striker's return from three-match ban
Steve Clarke has praised Peter Odemwingie following the striker's return from a three-match ban.
Last Updated: 31/10/12 11:45am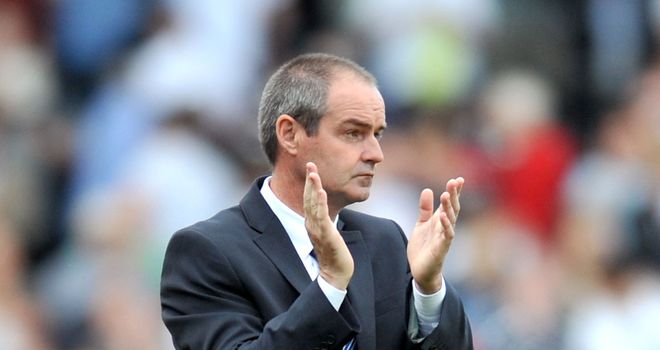 The Nigeria international was sent-off in the Baggies' match against Fulham last month but has impressed since returning against QPR, Manchester City and Newcastle.
And Clarke is hopeful the 31-year-old can continue to progress ahead of Monday's visit of Southampton.
"His sending off was a blow for him," said Clarke.
"I think he has learned his lesson and he showed that in the game against QPR. I put him back in for that game and he played really well and he did what I thought he would do.
"He came in and made his contribution against Manchester City and Newcastle as well. I think Peter has always been motivated.
"When I spoke to him in the summer he was keen to be here and see how the team developed with me as the head coach.
"That was the impression I got from him at the start and I think he's happy and comfortable here. He trains well every day and is a good worker, and I've got no complaints about him. He's done well for me."