Peter Odemwingie says it is not impossible for West Brom to qualify for Champions League
West Brom's Peter Odemwingie knows securing a European spot is unlikely but says 'all things are possible in football'.
Last Updated: 24/11/12 10:57am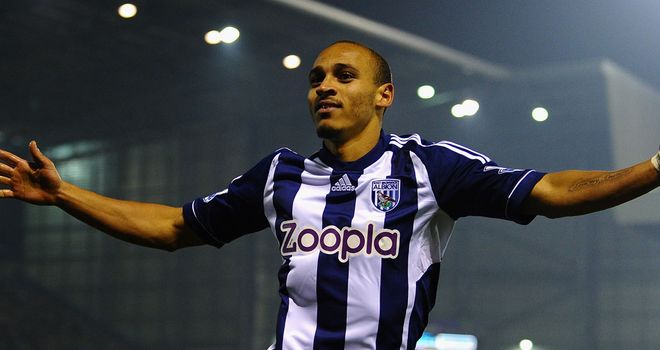 The Baggies have made a flying start to the campaign to sit fourth in the Premier League after 12 games, and head to Sunderland on Saturday on the back of a three-match winning streak.
Odemwingie admits West Brom are unlikely candidates to finish in the top four despite their bright start.
But the Nigeria frontman claimed a surprise spot in Europe with former club Lille back in 2006 and knows it's not impossible.
He told The Sun: "At Lille nobody expected us to qualify for any European competition.
"We didn't even have any bonuses in our contracts for getting into the Champions League because it seemed pointless to write it in.
"But we shocked everyone by finishing second in the table behind Lyon to qualify.
"Lille are a properly established European club now but what they achieved then was amazing at the time, a real dream - and it shows that all things are possible in football.
"To be honest, I don't even know if there are Champions League bonuses in the West Brom contracts. We know it's unlikely we will be in the same position at the end of the season but I always have the experience at Lille in the back of my mind."