West Brom's Zoltan Gera targeting comeback after second serious knee injury
West Brom midfielder Zoltan Gera is relishing a return to action after a second serious knee injury.
Last Updated: 14/02/13 12:17pm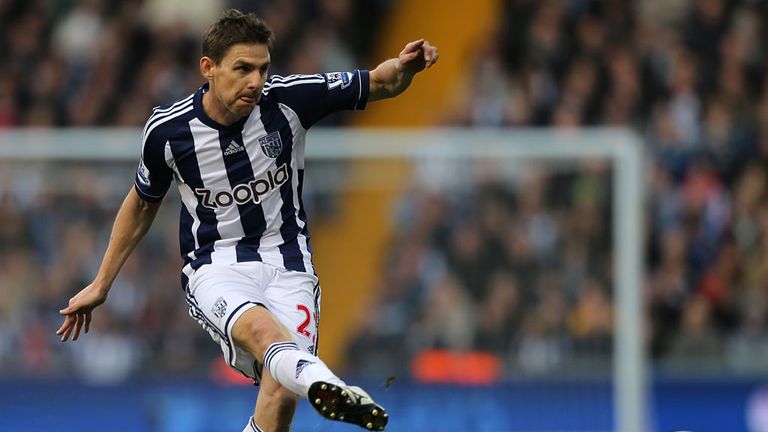 Gera underwent an operation last month on the anterior cruciate ligament he damaged in his left knee during West Brom's clash at QPR.
But the 33-year-old, who has made 18 appearances for the Baggies this season, insists he never considered hanging up his boots.
"When I got injured I thought it was a bad time, partly because of my age, but because I had another operation a year ago," said the Hungary skipper.
"I was down about that but after I left the dressing room on the day it happened I just thought about coming back strongly.
"If I stop football now then I'll feel good because I played for nine years in England - but it's nothing I worry about. I feel happy with how I've done.
"I keep positive because I want to play football and I love football - I want to play as long as I can.
"I could retire happy - but I don't intend to. I say thanks to God for everything he's done for me - for what I've achieved in football I'm quite happy.
"Now is a little bit frustrating for me because when I came back here I was injured, I played a few games and was injured again, so the whole year was gone - and again now, it's the same.
"It is a bit frustrating because I was happy to come back and the club gave me lots of support. And I want to give back what the club and the supporters have given me. For me that's a target. "