Ben Foster quit England because of 'strain and stress', says Steve Clarke
Steve Clarke feels the "strain and stress" of being an England goalkeeper led to Ben Foster's international retirement.
Last Updated: 19/02/13 9:22pm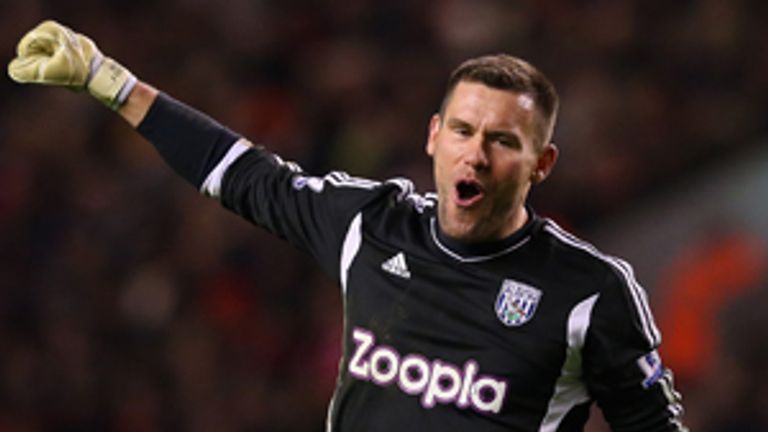 Foster has been in prime form for Albion during his 18 months at the Hawthorns and feels his performance in the 2-0 win at Liverpool last week was the best of his career.
But he has never wavered from his decision to stop making himself available for his country just under two years ago when a Birmingham player.
Clarke said: "If you're looking at a top-line goalkeeper, every mistake is analysed. If you go with England, it's magnified 10 times.
"Ben decided he'd rather spend time with his family than be put under that stress and strain and we respect that. For us as a club, it's good.
"Ben likes to be out of the limelight. He likes to go out, do his training and play as well as he can for Albion.
"He gets enough satisfaction from that to keep his career going forward."
Clarke also assured midfielder Zoltan Gera, currently recovering from a cruciate ligament injury, not to be concerned about his future.
Gera, who is set to return for pre-season training in July, is out of contract in the summer although Albion have a 12 month option in their favour.
Clarke said: "I don't think Zoltan's contract will be an issue and at the moment Zoltan's recovery is the main thing.
"If he's with the squad during the first week of pre-season training, then we can start thinking about the contract."