Steve Clarke calls on West Brom fans to put Peter Odemwingie feelings to one side
Steve Clarke has urged West Bromwich Albion to continue supporting the team if he picks Peter Odemwingie.
Last Updated: 22/02/13 11:37am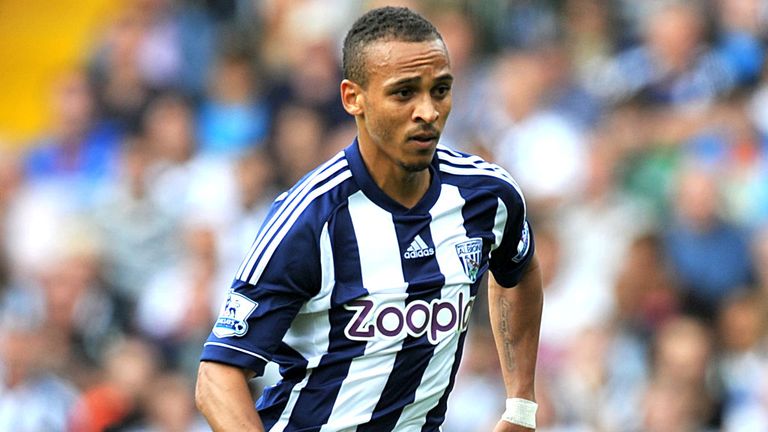 Odemwingie angered West Brom supporters and also drew disciplinary action from the club following his failed attempts to join Queens Park Rangers before the transfer window closed.
He could make his first appearance since the furore against Sunderland on Saturday and Clarke wants the fans to remain behind the team, despite their feelings towards Odemwingie.
"All we can ask is that the supporters support the team and don't allow their feelings over one player to override the fact that the support has been great this year," said Clarke.
"I understand that some of them might not want to forgive Peter quickly but, when they go to the stadium, all I ask is that they support the team.
"If Peter scores a hat-trick and they choose not to celebrate Peter's goals, then they should celebrate the fact that the team have scored.
West Brom skipper Brunt expects Odemwingie to play some part during the remainder of the season and says there will be no problems with Odemwingie, providing he shows the right attitude in his approach to training and playing.
"There are no issues. Football is football," Brunt said. "As long as everyone is doing their job then nothing that has gone on before will be an issue.
"Since Peter Odemwingie came back, he's got his head down and got on with it. We've seen in the past what he can do on the pitch and how good he can be.
"It's up to the gaffer what team he picks but we need all the players we can get. We don't have a massive squad and Peter is a good player so I'm sure he will play a part for us.
"As long as everyone gives 100 per cent during training and on the pitch, then there are no complaints."