West Brom boss Steve Clarke admits it will be hard to keep squad together
West Brom boss Steve Clarke admits he is resigned to losing some of his players at the end of the season.
Last Updated: 23/02/13 2:42pm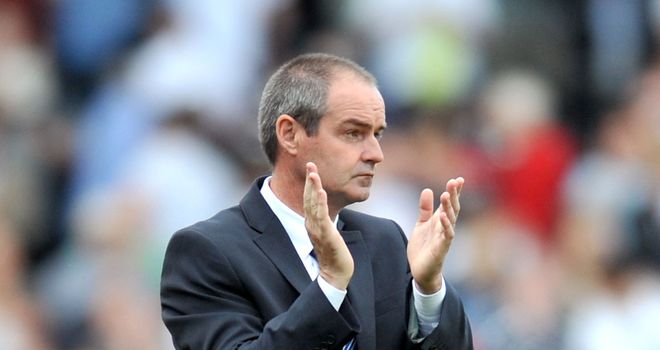 Clarke, whose team welcome Sunderland on Saturday, concedes there could be up to six changes at The Hawthorns during the close season.
And the Albion manager knows it will be difficult to hold firm over bids for his players in the extended transfer window, despite keeping his squad together in January.
Clarke said: "The club always tend to have a number of players who are on short-term or loan contracts. At the end of the season there is a possibility there will be three, four, five or six changes.
"We've had a really good season and maybe some other, bigger clubs will show an interest in some of the players we've got.
"I would like to be able to take the same stance but the summer window is slightly different to the January window.
"It's a little bit longer, there's a little bit more time for us to have targets to go for and for other clubs to come in and try to take some of ours."
Meanwhile, Clarke is looking to build on the recent 2-0 victory over Liverpool at Anfield when his charges face the Black Cats.
He added: "The result at Liverpool was the result we needed. We had a negative run of results which stretched into about six weeks.
"For a team used to winning during the first half of the season, it was hard to take. But we are hoping the Anfield result is the one that kickstarts the final third of the season and we go onto achieve good things for the club."