West Brom boss Steve Clarke admits Europa League is distant prospect
West Brom manager Steve Clarke claims he is not even thinking about qualifying for Europe next season.
Last Updated: 02/03/13 2:33pm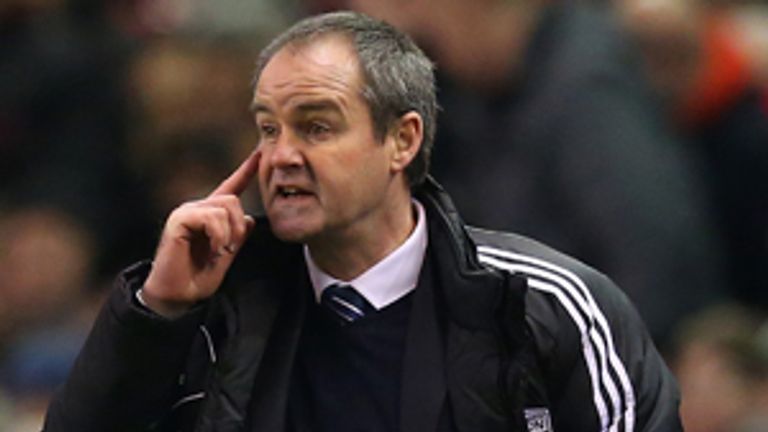 West Brom are currently seventh in the Premier League table, two points behind Everton and seven adrift of Arsenal with 11 games remaining.
After 27 games, West Brom have 40 points and Clarke says: "I'm not sure the European spot is there.
"It only goes down to fifth in the league and at this stage of the season we're a little bit away from that.
"It's not something we will rule out because we're going to try to get as many points as we can between now and the end of the season.
"But if we look at the teams above us, it will be difficult to catch them.
"Forty points before the end of February is good. I was a bit disappointed we didn't reach 40 points before that because we had put ourselves in a great position.
"But we are there now. Are we safe? I don't know. By and large, if you look over the course of Premier League history, 40 points is usually safe - but not always."
Albion will be looking to complete a double over the Blues but Clarke insists he has "no extra hunger" to win against his former club.
Good performance
He said: "We beat them earlier in the season and we played really well that day. We put on a good performance - one of our best of the season. It was a great win for us.
"But it will be a different game at Stamford Bridge. Chelsea are a team full of talent and their home record by and large is very good.
"It's a difficult place to go but we're confident, we're in a good place and we've managed to put back-to-back wins in the Premier League, which is never easy.
"We will go there looking to add to our points tally. But I want to win every week, I don't have any greater hunger to win at Stamford Bridge."
Clarke is unconcerned about whether the possible backlash against Chelsea boss Rafael Benitez by his own fans after his mid-week comments will work to West Brom's advantage.
He said: "I just want to win as many games as I can. I'm a professional. When you go to any of the bigger clubs, early on you have to stay in the game and that's what we'll focus on.
"The atmosphere, and whatever the Chelsea fans do or the media want to build up around it, is not a concern for us. We have to focus on what we do.
"I'm not relaxed because I want to get as many points as I can. That is my job. I want to push the players as hard as I can for the remaining 11 games and see how many points we can pick up."