Ben Foster will have impressed Roy Hodgson, says West Brom boss Steve Clarke
West Brom manager Steve Clarke believes Ben Foster could have played himself into the England squad.
Last Updated: 03/03/13 12:11am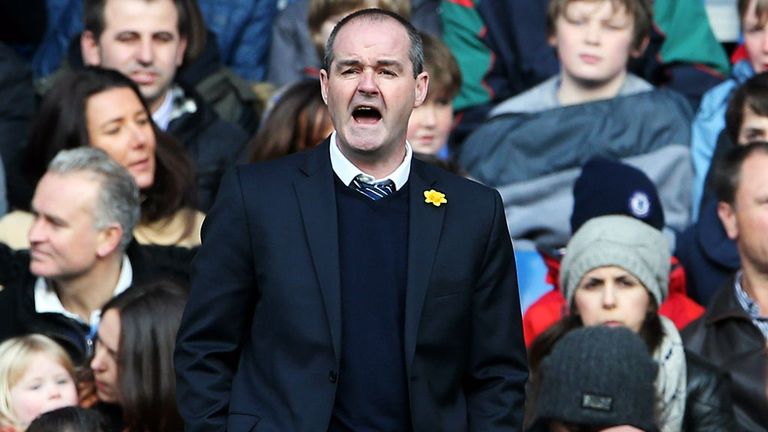 The 29-year-old goalkeeper continued his outstanding form of late in front of watching England boss Roy Hodgson at Stamford Bridge.
Clarke insisted Foster's display was not out of the ordinary in what has been an excellent season for the former Manchester United man who is a contender for England's matches with San Marino and Montenegro later this month after ending his self-imposed international exile.
"Ben plays like that week in, week out," Clarke said. "He has probably made Roy happy because he has made himself available for selection and it gives Roy a nice problem."
Clarke was keen to move on from the furore surrounding substitute Peter Odemwingie, who came on to play just a few miles from where he had hoped to now be plying his trade, Queens Park Rangers.
Clarke said: "Listen, the Peter Odemwingie saga for us is over. It is finished. He is a key member of our squad and he has got a big part to play for the rest of the season."
Odemwingie was to the fore late on, but Albion could not find an equaliser to Demba Ba's first-half winner.
"We stayed in the game until the last minute, but couldn't quite get the clear-cut chance that would have got us a point," Clarke added.