Ben Foster: I didn't know Roy Hodgson was watching at Stamford Bridge
Ben Foster revealed he had no idea England boss Roy Hodgson was in the stands during West Brom's 1-0 defeat at Chelsea.
Last Updated: 03/03/13 2:34pm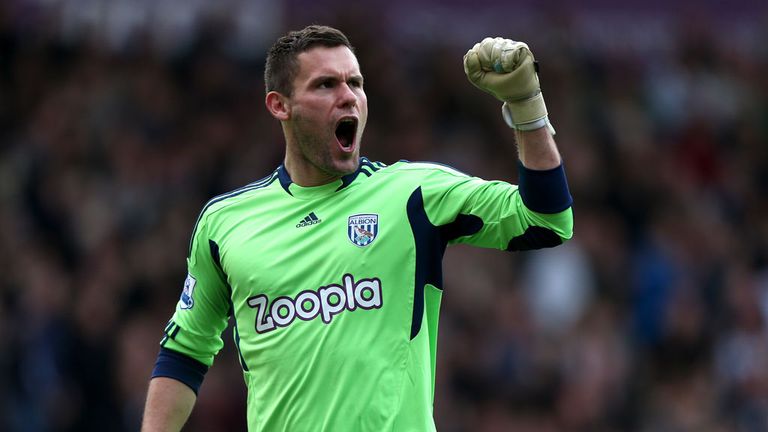 Foster made himself available for England duty again this week after two years in self-imposed exile, and Hodgson - alongside England goalkeeper coach Dave Watson - will have been impressed.
Foster made a string of fine saves to keep the scoreline at 1-0 to the hosts.
He told the club's website: "It was good to put on a good performance.
"I spoke to Roy last week about England and he was very happy with it. I also spoke to the goalkeeper coach Dave Watson. I'm very happy with the decision.
"The main reason I've made the decision is my body really has improved a lot over the last few years - they're the best I've had.
"The kids are getting on for four and five now and starting school so I won't see them as much. That was the main reason behind it.
"Roy also knows what I'm about. He worked with me for a year at West Brom and he knows what he's going to get from me.
"He said 'there are a lot of good goalkeepers out there so go out there and show me you can get into the team'.
"You don't expect to walk straight back into the team but I'll take every game as it comes and go out there and look to do as well as I can for West Brom."