West Brom's Zoltan Gera set to be fit for new season, says Hungary coach
West Bromwich Albion midfielder Zoltan Gera is on course to be fit for the start of next season.
Last Updated: 15/03/13 3:36pm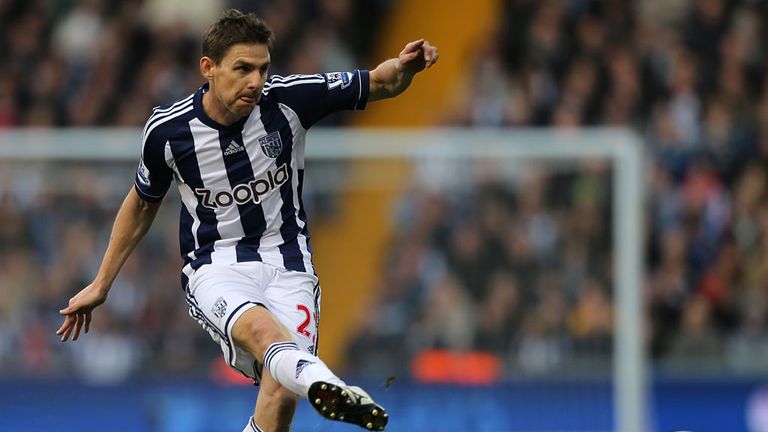 The 33-year-old underwent surgery in January to repair anterior cruciate ligament damage sustained in the FA Cup match with Queens Park Rangers at Loftus Road.
He was ruled out for the remainder of the 2012-13 season, but Hungary boss Sandor Egervari revealed Gera's rehabilitation is on schedule and he will be ready for the new campaign.
Egevari told Nemzeti Sport: "I am sure he can start pre-season with his club. His rehabilitation is going well and I am very optimistic about his comeback. I plan that he will be with us for our last four World Cup qualifiers [in September and October]."
Gera's agent, Vladan Filipovic, also said the former Fulham player is making good progress in his recovery.
"He is in good shape," Filipovic added. "He spends a lot of time in the gym, as he has been ordered by the doctors to do lots of exercises and he does it scrupulously.
"Everything is going according to plan and the rehabilitation is going well. Zoltan doesn't have any reason to worry."