West Brom boss Steve Clarke claims Peter Odemwingie remains part of his plans
Steve Clarke says Peter Odemwingie has not disrupted the West Brom dressing room and remains part of his plans.
Last Updated: 01/04/13 12:40pm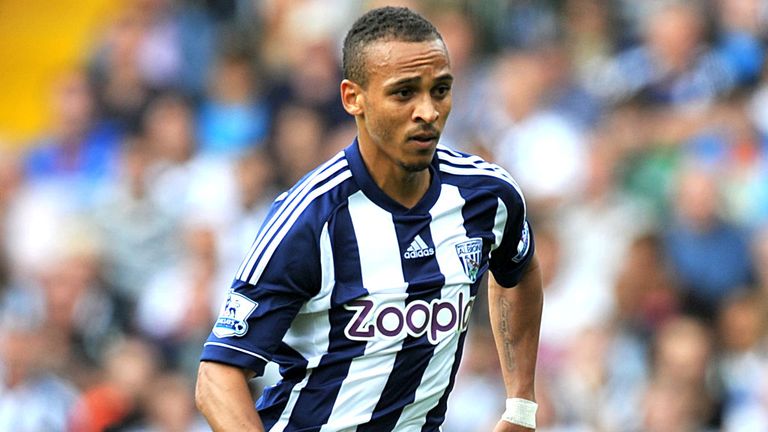 The striker, who pushed for a move away from The Hawthorns in January, was jeered by a section of his own supporters on Saturday as he appeared off the bench in a 3-1 defeat to West Ham United.
An outing at Upton Park was Odemwingie's first since his latest outburst on Twitter, in which he criticised his manager and team-mates.
Clarke has admitted to growing frustrated by a distracting saga surrounding his Nigeria international, but insists he will not freeze the 31-year-old forward out of his thoughts.
He told the Birmingham Mail: "Peter has been part of my squad since the start of the season.
"The episode in January was obviously difficult for all concerned but we left the door open, we got him back in the squad and he still has to be part of the squad.
"I run with a small squad and I thought his introduction on Saturday was positive. He had one good run, a fantastic run by James Collins that probably saved a certain goal.
"Our players' dressing room is really good. It's a strong dressing room. We can handle this situation.
"Fans can react any way they want. My job is to get a team on the pitch that can get positive results and I have to use all the players at my disposal to do that.
"I don't think any negativity affected the way we played on Saturday or caused our result or performance. It would be wrong to say that."