Steve Clarke says West Brom will look at why they suffer form dips
West Brom manager Steve Clarke says the club need to address their propensity for mid-season slumps in form.
Last Updated: 20/04/13 2:21pm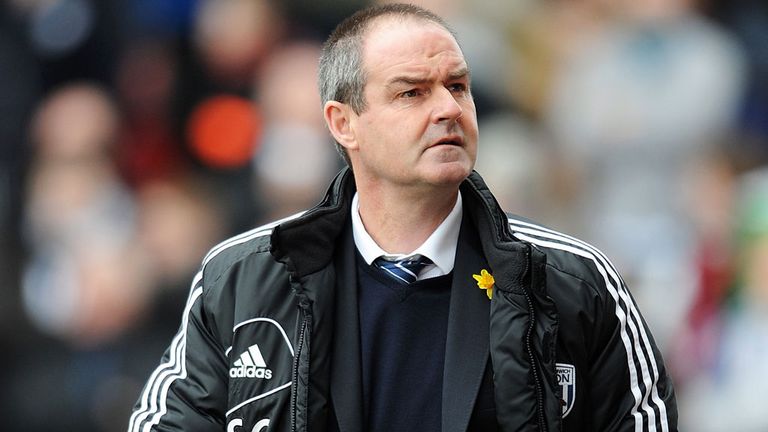 But Clarke acknowledged that a club with West Brom's resources will always find it tough to maintain the brilliant form they showed at the start of the season.
The Baggies took seven points from their first three games of the campaign but lost their way somewhat in the middle of the season and now go into Saturday's game at home to Newcastle having gained just four points from their last five games.
However, they remain eighth in the table and on course for a highest league finish since 1981.
"The fact is we had a really strong start and then we tailed off," said Clarke.
"I mentioned some weeks ago that we have to look at why, in the middle block of the season, the club had a dip, in this year and previous ones.
"Maybe we need to do what Newcastle did. Go into the window, bring in a couple of new faces, and freshen it up.
"All those things are up for discussion."
But Clarke knows he must work to a budget and added: "It's more difficult if you are not throwing money at it.
"What we try to do is spend wisely and bring in players who will complement the group already here.
"It's a case of building slowly, not going out and signing five, six or seven players on big money to make us better. That is not going to happen.
"I would imagine we'll bring in two, three, four or five players for modest fees.
"If you look at what happened to us this year then no, it's probably not realistic to sustain it (the excellent early form) over a full season."