Steve Clarke praises Mauricio Pochettino ahead of Southampton clash
West Brom boss Steve Clarke believes Southampton have become a tougher foe under Mauricio Pochettino.
Last Updated: 27/04/13 2:31pm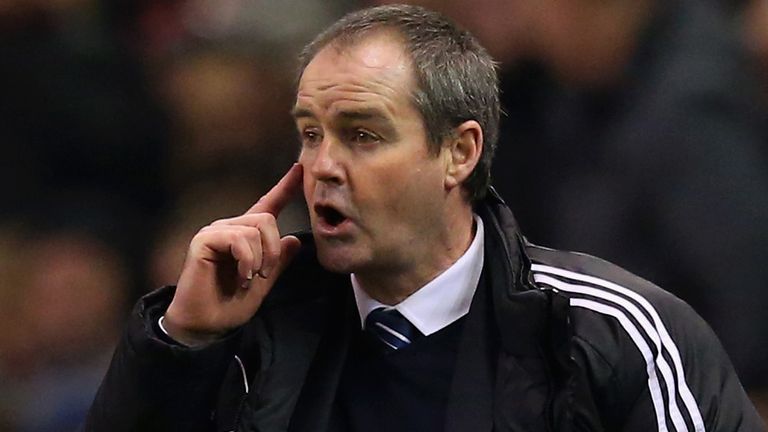 Pochettino was appointed after Nigel Adkins was dismissed three months ago and he has led the Saints eight points clear of the Premier League relegation zone ahead of West Brom's visit on Saturday.
Clarke praised his Southampton counterpart for continuing their tradition of playing good football, but he feels instilling a harder edge in their squad has been key in improving results.
"He (Pochettino) has done well. It is difficult to come in and pick things up halfway through the league season," Clarke said.
"He has got a good group of players and earlier in the season when Nigel was there they played good football. I think at that stage the players were searching to find their feet in the Premier League.
"The change of manager has coincided with them finding their feet in the league. They play good football, they are attractive - certainly at home they are dangerous. It is a difficult game for us.
"His team has been a bit more aggressive - something we have spoken about this week and something we have to deal with. You will see the results on Saturday.
"When I look at the talent on the squad it does not surprise they have got where they are. You might feel they need a win to be safe but they are pretty much safe and I am sure they will be in the division next year and stronger for it.
"We would like to finish well. There are five games to go - so let's pick up a few more points and make it a season we can look back on with satisfaction."