Premier League: West Brom boss Steve Clarke admits to "rude awakening" in management
West Brom manager Steve Clarke admits to a "rude awakening" in his first season as Baggies boss.
Last Updated: 19/05/13 3:57pm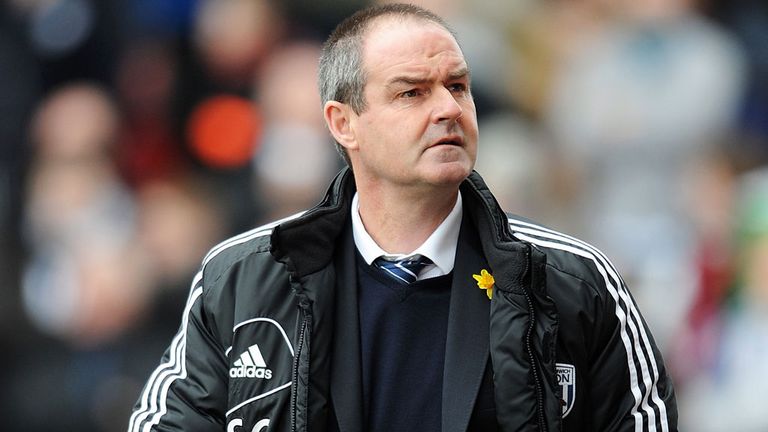 The Baggies were in with a chance of securing a European place after the first half of the season before falling away badly in the second half.
Clarke also had to deal with problems associated with the January transfer window, in particular striker Peter Odemwingie's unsuccessful attempt to join QPR, which altered his perception of what managing a top-flight club entails.
"'Enjoy' is not a word I use very often but it's been a great challenge," said Clarke.
"In the first half of the season I thought it was the easiest job in the world. I couldn't understand what all the fuss was about.
"In the second half of the season I had a rude awakening with different problems and different things to consider.
"You have to learn how to react to events. Hopefully I've learned a lot this year and I'll try to learn even more next year. I learned more from the second half of the season, without a doubt."
The Scotsman admitted he would learn from his experiences but insisted the club had enjoyed a positive season overall, despite struggling in 2013.
"The second half was more like I expected, with more problems, the transfer window to deal with, the lack of depth in the squad and the lack of quality in the squad at times when your squad gets stretched over that winter period," he added.
"We were stretched to the maximum and in the second half of the season we had a lot more tired bodies.
"Going out of the cup competitions early affected us too, especially going out of the FA Cup because we ended up with too many free weekends, combined with the international breaks.
"We struggled to maintain that rhythm and that's something we will have to look at next season.
"It's not been a good finish to the season but we must have done something right in the early part of the season in that we never looked close to being dragged into the relegation tussle and there were a lot of teams involved this season and we were nowhere near it.
"We've finished in the top half of the table again, so I think it's wrong to just analyse the last eight weeks and say everything is terrible because it's not. There's a lot of good in our club and there's a lot of good players."