Shane Long happy at West Brom and not looking for transfer
Striker Shane Long says he is happy at West Brom amid growing speculation about his future with the club.
Last Updated: 01/06/13 7:22pm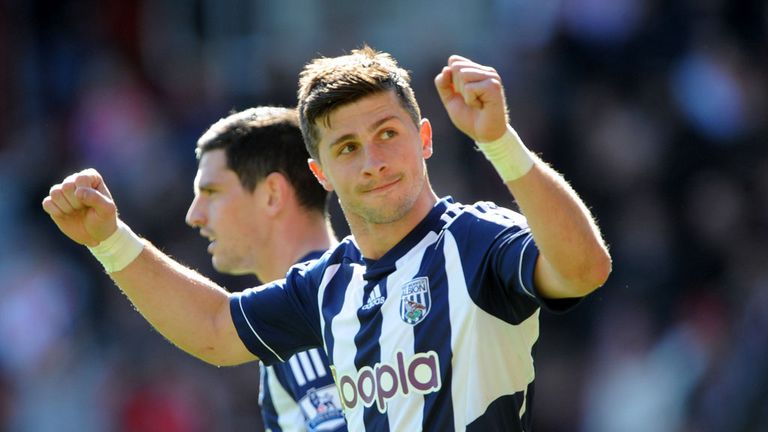 The 26-year-old has often been the cause of transfer speculation and although he will speak with boss Steve Clarke about his situation, he has no immediate plans to look for a move.
Long spent much of last season sharing striking duties with Romelu Lukaku, but there is no certainty that the Chelsea loanee will return to The Hawthorns and the Irishman would be happy trying to make up the slack next season.
"I'm very happy there. The new manager has come in this year and he has really built a team that's very competitive in the Premier League," Long said.
"There are a few lads up in the air about contracts and it will be interesting to see what happens over the summer. I fully intend to stay, I do like it there, but we will talk, probably in pre-season, about contract situations and see what happens.
"I have a year and an option, so probably two. I have still got two years left at West Brom, and that's what I am focusing on at the moment. I was doing well during a lot of season and the manager said to me at the end of the season he was very happy with how I had done.
"It was just with the build-up of games, he chose to rest me for one game and Romelu came in and scored a hat-trick, and it's hard to drop him again.
"We understood our roles. We shared the load up front. More than likely, we went with one striker and it was either me or him.
"Towards the end of season, he started more and he scored a lot of goals. He's a fine player, so I just bided my time and when I did get my chance, I made sure I took it.
"A few times, I had scored one or two on the bounce and been rested for the third game, and that little flow of games could help over the season. I am still learning, I am still only 26. It's one of my best returns in the Premier League, last year, so hopefully I can build on that again this year."