Transfer news: West Brom boss Steve Clarke won't rush summer business
Steve Clarke will not be rushed into making summer additions, with a patient approach favoured at West Brom.
Last Updated: 08/06/13 3:33pm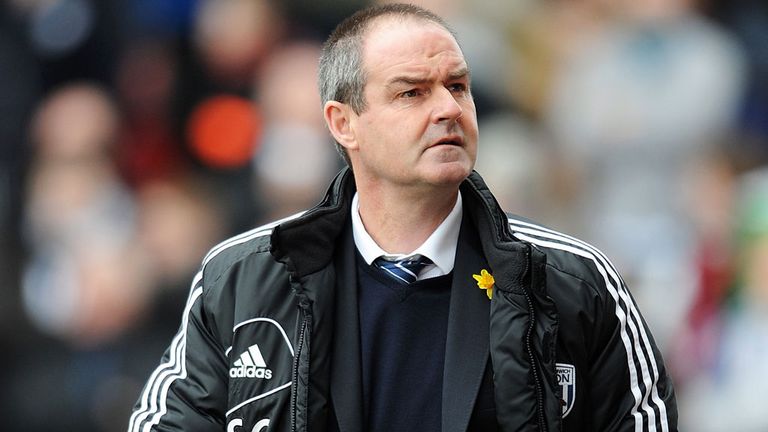 The Baggies are yet to show their hand in the summer market, with no deals lined up as yet.
The transfer window is, however, yet to open and Clarke is quick to point out that recruiting is all about bringing in the right players, not who strikes earliest.
He is keen to bring fresh bodies into his squad, as West Brom look to build on a productive 2012/13 campaign, but will only make a move when he feels the time is right.
Clarke said in the Birmingham Mail: "We have a list of players but I'd be lying if I said we had players lined up to come in because we haven't.
"It's a long summer and you tend to find that there aren't many signings in June and I think that will be the case again this year.
"Last year the only player we signed in June was Ben Foster and that was a carry on from the end of the previous season, when he'd been here on loan.
"Every other deal was done in July and August and that will be the same again this year."
Improving
Clarke is keeping the identity of those he has his eye on under wraps, with the Scot giving little away when it comes to possible targets.
He added: "I won't mention any names because it's disrespectful to the clubs that the players are already at.
"For us it's all about improving the squad. The club have managed to do that over the last few years and we will look to do it again in the summer.
"The Premier League is a league where, if you don't improve every year, you go backwards. If you stand still, teams go above you."