West Brom blame Hull over Shane Long deal falling through
West Brom have moved to explain Shane Long's failed move to Hull City and insist he remains a key part of their plans.
Last Updated: 04/09/13 8:31pm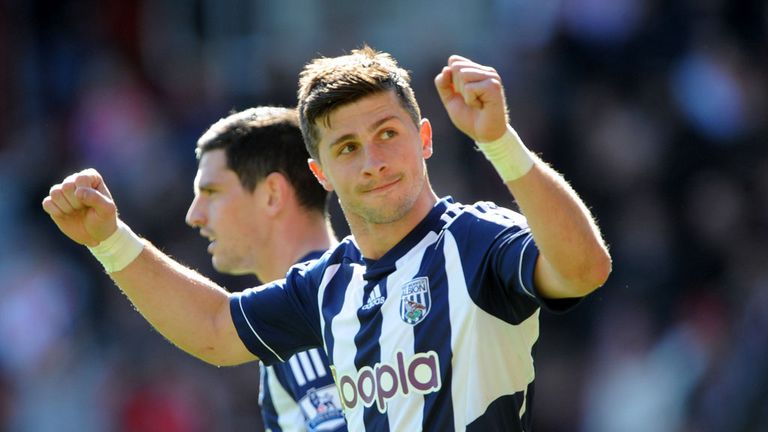 Long came close to a move to Hull on transfer deadline only for the switch to fall through at the 11th hour.
Reports suggested West Brom pulled the plug on the move after losing out to Everton to sign Romelu Lukaku on loan from Chelsea for a second season.
However, West Brom's sporting and technical director, Richard Garlick, has denied those suggestions and claims the move broke down because Hull reduced their offer for the Republic of Ireland international.
Garlick said in a club statement: "Hull unexpectedly contacted us on Monday and tabled an acceptable offer for Shane. Given that every player has his price, we discussed it as a club.
"We accepted Hull's offer in principle and gave them permission to speak to Shane, but the deal depended on many other factors - including a real reluctance to sell.
"In a phone conversation with Shane's representative, I informed him that Shane was under no pressure to leave. We were definitely not trying to force him out.
"Hull then informed us they could not finance the deal they had tabled and wanted to reduce it to a level that the club would never have accepted in the first place.
"Given that Shane was not a player we were looking to sell, we ended all negotiations with Hull there and then.
"Contrary to media reports, the decision to keep Shane had absolutely nothing to do with Romelu Lukaku opting to join Everton.
"Shane remains a West Bromwich Albion player and we're delighted he's still here.
"He's played an important role in the club's recent progress and we are sure he will make another big contribution this term."