West Brom boss Steve Clarke insists table not important
West Brom boss Steve Clarke claims he did not know his side were bottom of the table.
Last Updated: 14/09/13 2:16pm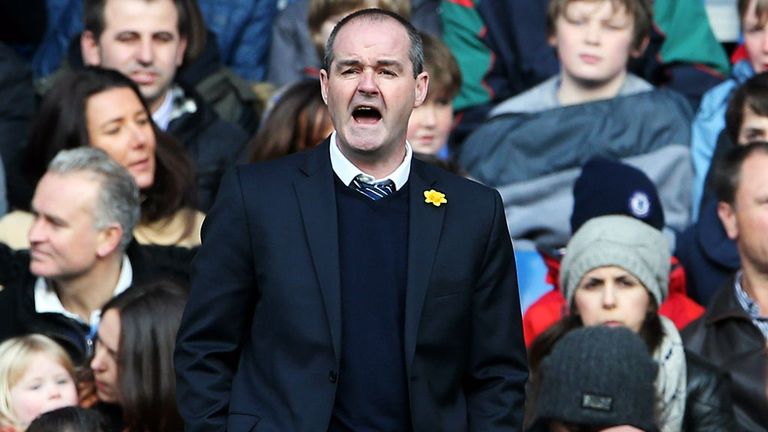 In stark contrast to their bright start to last season - when they had seven points at this stage - Albion have garnered a solitary point from their opening three games.
"Are we bottom? I didn't know. I don't look at the table at this stage. It doesn't matter," Clarke said ahead of Saturday's trip to Fulham.
"After three games it is too quick to be looking. There's a league table shown after one game. Why? It's what happens at the end, not where we are in September.
"Last September we were probably a lot closer to the top than we are now and I said then that the table didn't matter."
Clarke admits that blending new signings into the team is not a recipe for instant success, adding that application is the key to improved results.
"You have to work at it," he said. "Things don't just click. You have to work and get your tactics right from week to week.
"We haven't done that well enough so far because we've only picked up one point, so as quickly as possible we have to try to make sure that we find a system and a way to play that suits the players we've got and we start to win games.
"I don't know how much of a psychological problem it can become.
"I've never really been in this situation before. We're three games in with our fourth coming up. If we can win this weekend then it would be much better but if we have to wait another week then that's what we'll have to do.
"The quicker you win, the better. But there's no guarantees in the Premier League. It's a tough league. You have to earn every point you get and we have to start earning points this Saturday."