Premier League: Paolo Di Canio says his players must not underestimate West Brom
Paolo Di Canio has warned Sunderland's new foreign players to be on their guard against West Brom on Saturday.
Last Updated: 19/09/13 8:48pm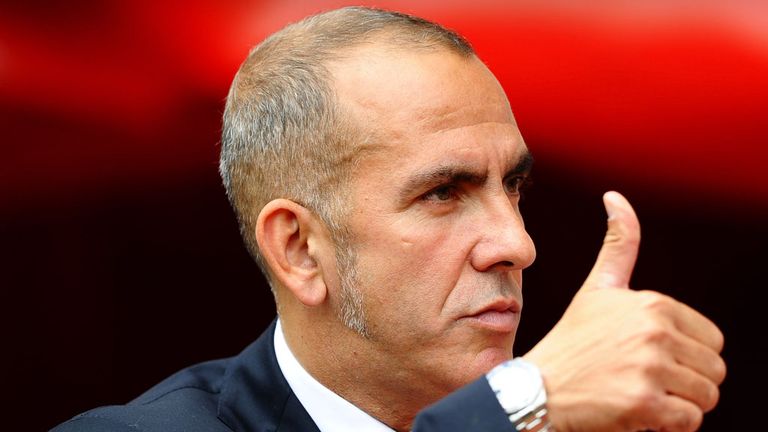 Sunderland are currently bottom of the Barclays Premier League and are still awaiting their first victory of the season.
Ahead of the club's visit to The Hawthorns, Di Canio has warned his players not to underestimate the threat posed by a West Brom side who themselves are yet to win this season.
"It's obvious if we really want to think, like I think, that we can have a good season even if we have started badly, we have to start getting results, even at a stadium like this," said Di Canio
"We know it is a hot environment. It's very small, but they are very loud and they sing. The players have to understand, especially the players from abroad.
"I am not worried about British footballers there, they know what to expect.
"You can worry about these kind of games and environments because I don't know how they will react in this game.
"When you play Manchester United, you go with your chest out and head up because you have nothing to lose in some ways and you smell the atmosphere of a big event.
"The players we have, it's crucial for them to go there without worry and give their best and get something from this game because this game will be crucial, in my opinion, not for the rest of the season, but to get out of this situation quickly. Better sooner than later."
Former Sunderland midfielder Stephane Sessegnon has received international clearance and could feature for West Brom against his old club - but Di Canio insisted the home side will be dangerous regardless of Sessegnon's involvement.
"Sessegnon is not an issue," Di Canio said. "We know him. It's not about Sessegnon, it's about their system. They play in some ways, predictable football, but with a good mechanism.
"But we are not worried because to be honest, because we have quality and we have the desire to get something from the game."