Steve Clarke says West Brom's Stephane Sessegnon is raring to go against Sunderland
West Brom boss Steve Clarke says he is likely to give Stephane Sessegnon his debut on Saturday.
Last Updated: 21/09/13 6:29pm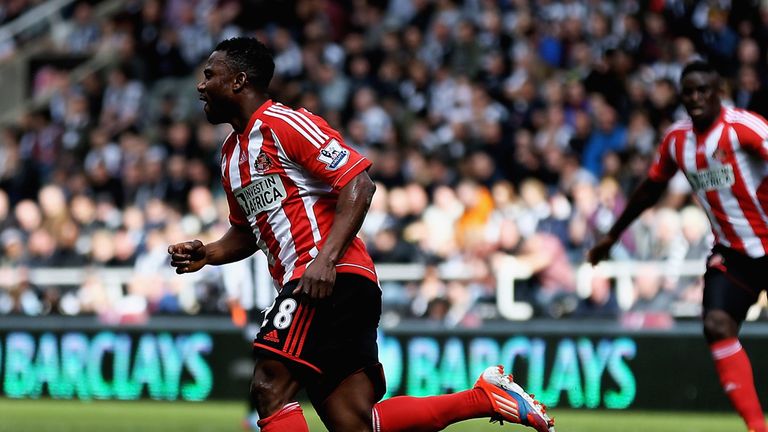 Sessegnon joined the Baggies on deadline day and his commitment to Sunderland was subsequently questioned by Black Cats boss Paolo Di Canio.
But Clarke says the forward is raring to go ahead of this weekend and will not need to be reminded of Di Canio's remarks.
"I won't have to motivate Stephane," he said.
"He's just joined a new club and he's got a new challenge. You can see every day in training that he's excited about the prospect of playing here and he's looking forward to the game at the weekend.
"I don't think it would matter who we were playing, he'd still be looking forward to it.
"I haven't read Paolo's comments because I tend not to read the media and I'm not really sure what the context was.
"Sometimes, when a player leaves a club, the manager will choose to make some critical comments, but that's for every individual to decide how they want to do it.
"I've only known Stephane for 10 days or so. It's not very long and I haven't had too many chats with him.
"He's quiet but, when I was young, I was quiet as well. That doesn't make you introverted or a difficult character. Some people are quiet, some people are loud. Everybody has their own character."
And, asked if this weekend would be the ideal time for Sessegnon to make his debut, Clarke smiled and said: "You'd think it would be a perfect game, yes."