Transfer news: West Brom striker Shane Long will not be sold, says Steve Clarke
West Brom head coach Steve Clarke is adamant in-form striker Shane Long will not be sold in January.
Last Updated: 01/12/13 11:21am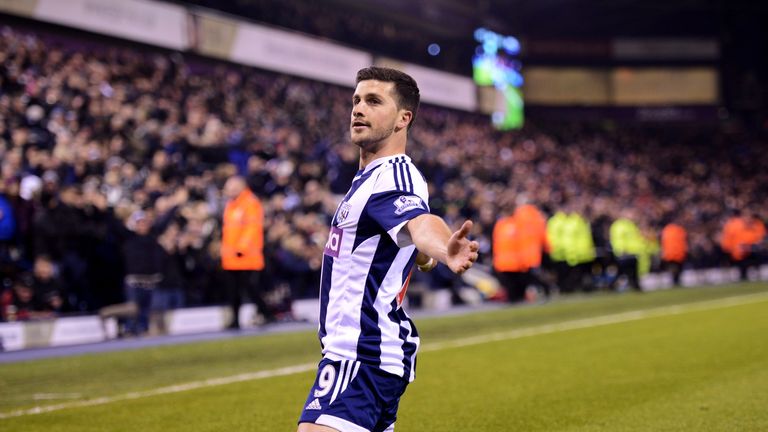 Long came within hours of joining Hull City in a £6.5m deal last summer but the Republic of Ireland international stayed at the Hawthorns and is back to his best with four goals in his last four matches for club and country.
"If Shane continues to play at the level he is right now the contract issue will sort itself out," said Clarke.
"If he's on that level there's no doubt. But are you asking me if I'm selling Shane in January? No, I'm not.
"Why would I sell my best, most in-form striker? I don't think Shane will be going anywhere in January. I haven't considered it.
"I just want Shane to continue in this run of form. I don't want to spend the next four weeks talking about Shane's contract or whether he's going to be here after January because he will be."
Albion currently have an option for next season on Long, who joined West Brom from Reading for £6.5m two-and-a-half years ago and Clarke is happy with his attitude.
"I spoke to Shane immediately after it all died down and he assured me he was fine," added Clarke.
"He understood - although maybe he didn't want to accept - the logic behind it. All I could do was assure him he was a big part of my plans and I liked him.
"How could I not like what Shane has done since I've been at the club? He's been tremendous for me, tremendous for the club since he came here."
Clarke is wary of the threat posed by Saturday's opponents Newcastle, who have hit a rich vein of form this month.
"They've done something that's really difficult to do in the Premier League which is win three games in a row," he added.
"It happened to us last year when we managed to string together four in a row which rocketed us up into the top four at one stage.
"If you can put together a run like that it's good for your confidence and good for your league position.
"Newcastle have done that with three really big results for them, so it's up to us to make sure it doesn't become four big ones."