Premier League: Steve Clarke insists West Brom are prepared for test of character
Steve Clarke insists West Bromwich Albion are ready for the "test of character" facing them after a dip in form.
Last Updated: 09/12/13 2:09pm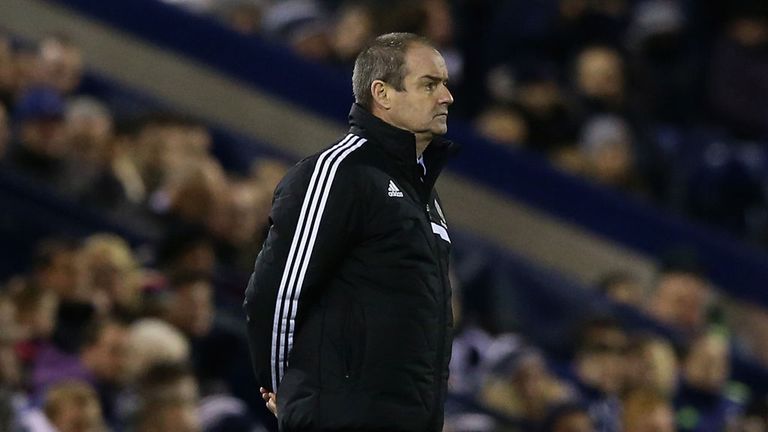 The Baggies were 11th in the Premier League in November, but have taken just two points from the last five available.
Defeat on Saturday at home to Norwich leaves just two points between West Brom and the relegation zone.
West Brom travel to Cardiff on Saturday before hosting Hull City a week later and Clarke recognises the significance of the coming fixtures to ensure they are not in the drop zone at Christmas.
"We had a bad week," he told the Birmingham Mail.
"Until last week the season had been going okay. Sometimes that happens - but now it's a test of character.
"We need to stand up. I have no problems with the pressures - it's what I'm paid to do."
Albion were benefactors of the rise of striker Romelu Lakaku last season, with the Belgian scoring 17 goals in 35 appearances, but Clarke is refusing to blame his exit for the loss of form.
Concentrate
The Chelsea forward has been loaned to Everton, where he has already netted eight goals, but Clarke believes his squad is good enough without Lukaku.
"I'm not going to cry about Lukaku - he's not here, it didn't happen," he added.
"We have to concentrate on the players we have. There are enough goals here. The squad is good, it's strong enough, the attacking options are good enough.
"On Saturday we didn't score. Normally we score. "
Clarke is not shirking away from his responsibilities and insists the squad is ready to put in the hard yards in order to secure survival.
Luck
"Everyone says nice things about you when you're winning," he said. "And when you're not winning people are less kind and that's part of the job.
"I'm not a great believer in luck. If you work hard enough you get your rewards.
"It was a tough week of us and I did say we could suffer for the points we didn't pick up (some weeks ago) so we need to get through this period as quick as we can.
"Everyone has to work hard, I have to work harder, the players have to work harder and we try to find a solution as quick as we can."
West Brom were booed off the field after their 2-0 defeat at the weekend but Clarke believes he still has the backing of the Baggies faithful.
"The crowd were good," he added. "They are a reasonable, well-balanced crowd.
"They understand the level the club is at and by and large they get behind the team. I have got nothing but admiration for the crowd.
"Over the course of games you concede goals and you don't know why."