Transfer news: Bolton will not be bringing Craig Dawson back to the club
Bolton boss Dougie Freedman has revealed that he will not be looking to take Craig Dawson on loan for a second time.
Last Updated: 07/01/14 2:25pm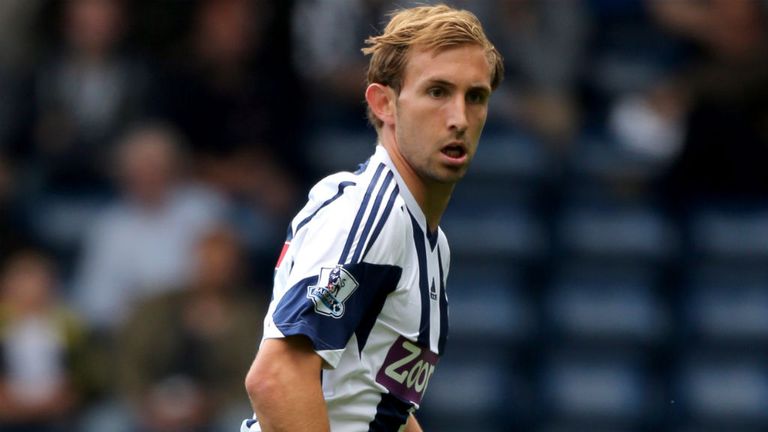 The Trotters won the clamour for the 23-year-old's services 12 months ago, taking him on a deal through to the end of the season from West Bromwich Albion.
Dawson impressed during his time at the Reebok Stadium and it was hoped that he would return if first team football proved elusive at The Hawthorns.
It has, but Freedman claims to have no intention of knocking on West Brom's door again, having already been knocked back at the start of the campaign.
He told the Bolton News: "I've made no contact with them since the beginning of the season, or just after.
"They said to me he is not coming out on loan and he's going to be in the squad every week, and he has been.
"I have spoken to his agent and he tells me Craig is very, very determined to make it in the West Brom side, so therefore I've not wasted a lot of energy running after that one. It feels like it's far away.
"He's a loan player who came in and credit to the scouting department because he was fantastic for us, just the same as Neil Danns or Kevin McNaughton.
"If it does change then, well, who wouldn't be interested?"
Freedman admits he would like to avoid the loan market completely in January if at all possible, with the Scot preferring to work with players on a long-term basis.
"You do have to use your loans well in this division but it can become very frustrating when you shine them up and off they go," he said.
"Of course, it can be that a player isn't for sale, or is worth too much money, or coming back from injury. Sometimes you can take advantage of that situation and I think we've done okay in that respect.
"The fans, like me, would like to keep one or two of them but it's not always the case.
"I have got a track record with these kind of deals and ideally I try to get them on a permanent deal before I loan them. I want to work with my own players."