West Brom coach Pepe Mel wary of Liverpool's all-round strength
West Brom head coach Pepe Mel admits his side face a huge test of character when Liverpool visit on Sunday.
Last Updated: 02/02/14 12:32pm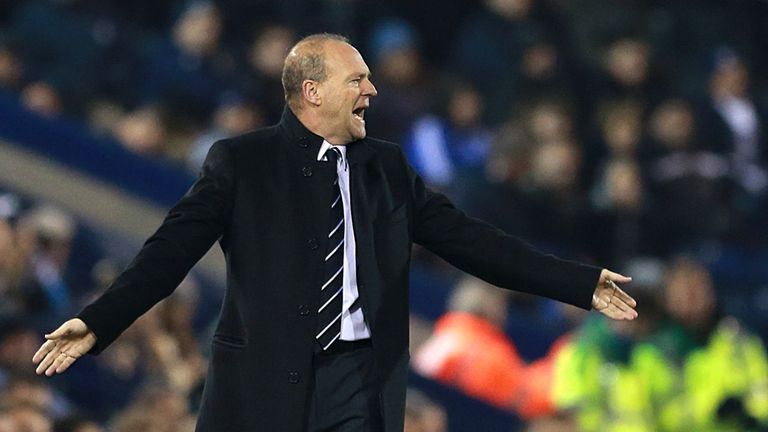 Mel is wary of Liverpool's free-flowing brand of football, and he believes Reds striker Luis Suarez is currently one of the best forwards in the world.
Liverpool's style will pose a different threat to the long-ball tactics employed by Aston Villa in midweek, and Mel has urged his players to respond positively to the 4-3 defeat to Paul Lambert's side.
"Suarez is in fantastic form, there aren't many players like him," said Mel. "In my opinion he is in the top one or two forwards in the world at the moment.
"But just as important as Suarez is Steven Gerrard, because it's Gerrard who provides the passes for Suarez in the first place.
"Liverpool are a big team, of course, but they are a different team to Aston Villa.
"Liverpool use more build-up play whereas Aston Villa play long with Benteke, with us having to play against the second balls (from his flick-ons). It was a difficult game for us.
"Liverpool, though, are more like Everton and play in the same way.
"It isn't that Liverpool is a better or easier game for us than Aston Villa, it's just that it's a different type of opponent.
"For me, Aston Villa played, very, very well but Liverpool play a different game. Liverpool use more build-up play while Villa get the ball forward quicker. It's not that one is better than the other, it's just different."
Mel's side sit just three points above the Premier League drop zone, but the former Real Betis coach is trying to stay focused on matters on the pitch rather than Albion's impending relegation battle.
"I believe we're strong enough to avoid relegation," he said. "For me it's important only to look in front of us and focus on the next game.
"We need the points, of course, but we need to produce a lot of hard work to get them."