Nicolas Anelka's disciplinary hearning into alleged 'quenelle' salute to begin
Nicolas Anelka's disciplinary hearing into his alleged anti-Semitic 'quenelle' salute has started at a secret location.
Last Updated: 25/02/14 7:00pm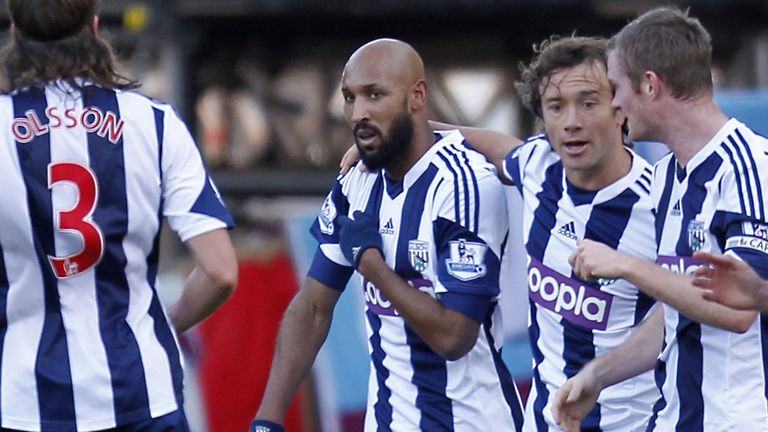 A three-man independent regulatory commission are hearing the case which is expected to be completed by the end of this week.
The West Brom striker faces a minimum five-match suspension under the Football Association's new anti-discrimination rules if he is found guilty.
Anelka has been charged with performing the gesture - which is allegedly anti-Semitic - after scoring during his club's match against West Ham on December 28.
The Frenchman denies the salute was anti-Semitic and requested a personal hearing.
Anelka was charged last month with an aggravated offence after making a gesture that was judged to be "abusive and/or indecent and/or insulting and/or improper".
The aggravated breach was that it included "a reference to ethnic origin and/or race and/or religion or belief".
UEFA president Michel Platini said at the weekend the European body would take a "zero tolerance" approach to the quenelle.
The quenelle has been described as an inverted Nazi salute and its invention has been credited to French comedian Dieudonne M'bala M'bala, a friend of Anelka's, who was been prosecuted in France for anti-Semitism.
Anelka insists his goal celebration was an anti-establishment gesture in support of Dieudonne.
Last month, Dieudonne was banned from entering the UK after the Home Office made him subject to an exclusion order.