Pepe Mel has urged his West Brom players to pick up four wins starting at Swansea
Pepe Mel has urged his players to pick up at least four wins from West Brom's remaining 10 games.
Last Updated: 14/03/14 2:37pm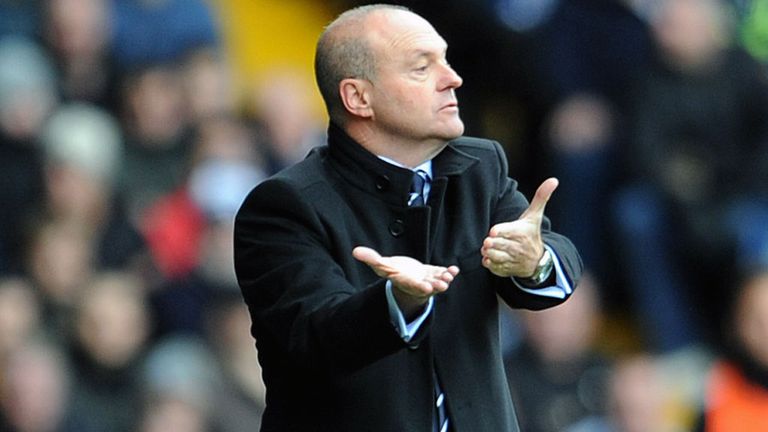 The Baggies are fourth from bottom and, if they can claim four more triumphs between now and the end of the season, they would double their current number of victories after 28 matches.
With the club having won only once in their last 18 league fixtures and not at all since Mel, who they have now played under seven times, was appointed as boss in January, it appears an unlikely prospect, but the Spaniard has made it clear he has confidence in his players.
The 51-year-old said: "It is possible to win four more games - and, indeed, win more than that.
"But we just have to think about the next game and winning that one. I'm not thinking about there being 10 games, I'm just thinking about there being one game.
"We must take each game as it comes and always be thinking about the next one."
After Swansea, West Brom face Hull and Norwich away either side of hosting Cardiff.
Their other remaining home fixtures are against Tottenham, West Ham and Stoke, and they will also visit Manchester City, Arsenal and Sunderland.
They are currently 17th in the table, clear of the relegation zone on goal difference alone.
And while they have a game in hand over 18th-placed Cardiff, 19th-ranked Sunderland have 12 more matches to go and are only a point worse off than Albion and the Bluebirds.
Mel has overseen three losses and four draws so far, and when it was suggested that his side were sleepwalking towards relegation, he said: "I think the same might be said of the other teams that are down there, not just West Brom.
"But with 30 points still to play for, I also think it's too soon to be speaking like that."
Then asked if he had been shocked by the difficulty of the situation he had walked into by taking the Albion job, the former Real Betis coach said: "No - I have been in similar situations before in Spain.
"The only way to get out of the situation is by working hard. And I want all of the pressure to fall on me, rather than it falling on the players."