Pele Mel explains Scott Sinclair omission from West Brom's draw with Cardiff
West Brom coach Pepe Mel has explained Scott Sinclair's omission from his squad for the weekend's clash with Cardiff.
Last Updated: 31/03/14 1:30pm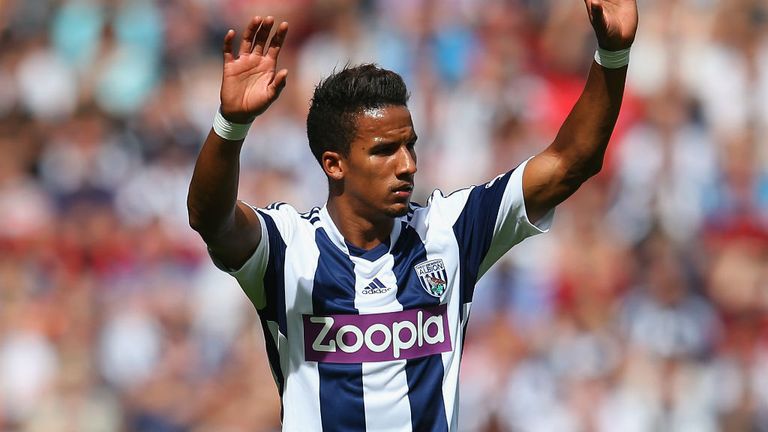 Sinclair is on loan at The Hawthorns from Manchester City, but he has made just four starts since arriving, with two of those coming under Mel.
But he was left out of the squad completely for Saturday's 3-3 draw with Cardiff, and Mel is quite clear as to why the 25-year-old was not involved.
"He didn't play simply because the players who are here were the best for this game," said Mel.
"I choose the players according to what's gone on during the week.
"I can only pick 18 players for the squad. Only 11 can play. I choose the best players. We need players with a positive attitude and a strong attitude right now."
Mel admits that he is still seething after his side allowed Cardiff to equalise in the final seconds of their game as their relegation rivals grabbed a 3-3 draw.
"Leading the game 3-2 we should have killed the game off," he said.
"We have really sinned - we sinned as if we were an inexperienced team.
"It's normal that people won't be happy. There is a lot at stake, but we trust in the players.
"Perhaps the big responsibility is playing on the mind of the players.
"What I'm really concerned about is that we played a good game.
"We played very well during the first half and the players put in a good shift so I can't criticise them for that. But we need to win games. As I said pre-match, the most important thing is to keep a clean sheet and we didn't do that."