West Brom reprimand Saido Berahino over nitrous oxide video
West Brom have taken action against Saido Berahino after the striker was videoed inhaling nitrous oxide in his car.
Last Updated: 13/04/14 9:32pm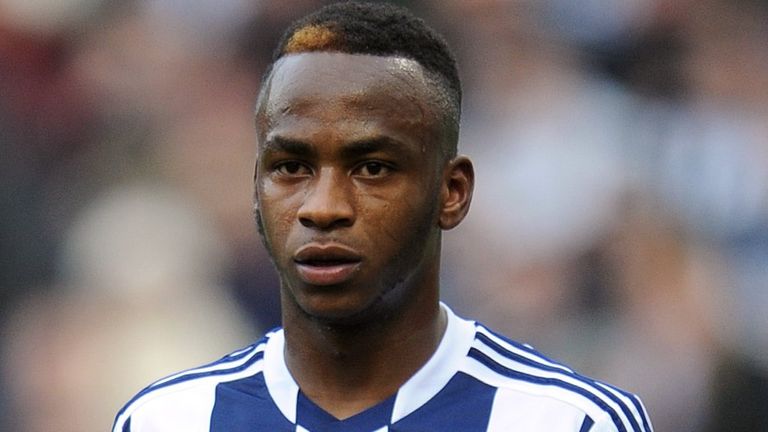 The video, taken on March 8 and brought to light in a Sunday newspaper, shows the 20-year-old England U21 international puffing the substance, otherwise known as 'laughing gas', from a balloon before slumping down over his steering wheel.
Inhaling nitrous oxide is not illegal but it can pose serious health risks.
West Brom sporting and technical director Richard Garlick said: "I have spoken to Saido about the incident and told him in no uncertain terms that his conduct is not befitting a West Bromwich Albion player.
"Saido knows he has made a mistake. He has apologised for his actions and has assured the club it will not happen again."
Berahino said: "This was very poor judgement on my part and not the right example to be setting.
"At the time, I wasn't fully aware of the serious health risks involved but now I know, I won't be doing it again."
Berahino, who has scored eight goals in 30 appearances for West Brom this season, was also recently involved in a dressing-room row with team-mate James Morrison.
Midfielder Morrison apologised for hitting Berahino who reportedly refused to say sorry for a mistake that led to Cardiff's late equaliser in a 3-3 draw at The Hawthorns.