Transfer news: Atletico Mineiro scrap plans to sign Nicolas Anelka
Brazilian club Atletico Mineiro have scrapped plans to sign former West Brom striker Nicolas Anelka.
Last Updated: 16/04/14 7:25am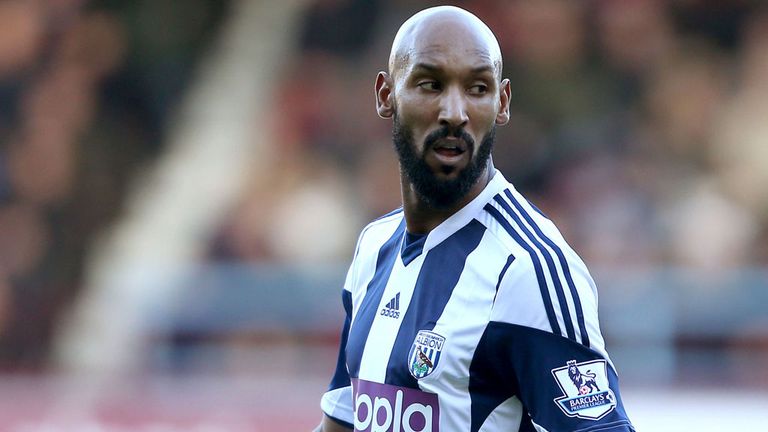 The club's director of football Eduardo Maluf revealed they had been unable to contact the 35-year-old Frenchman who was sacked by Albion last month following his controversial "quenelle" gesture.
"At no time did we manage to speak to the player," said Maluf.
Maluf said the club would be making a complaint to FIFA, claiming they had earlier agreed a deal with Anelka's representatives.
Mineiro chairman Alexandre Kalil had said on April 5 via Twitter that Anelka would be signing and Brazilian media showed pictures of fans bearing "welcome Anelka" banners.
The club had expected to unveil the Frenchman last week but went quiet on the deal after he failed to show, instead travelling to Kuwait to participate in a Muslim youth meeting.
Maluf said "we had everything agreed" but had received information from Anelka's agent Cristian Cazini that he could not arrive before Saturday.
"We decided the contract was cancelled. We are not going to wait until the 19th," said Maluf.