Premier League: West Brom's Steven Reid says staying up is best for everyone's future
Steven Reid has warned his West Brom team-mates that relegation is 'no good' for any player's career prospects.
Last Updated: 16/04/14 9:28am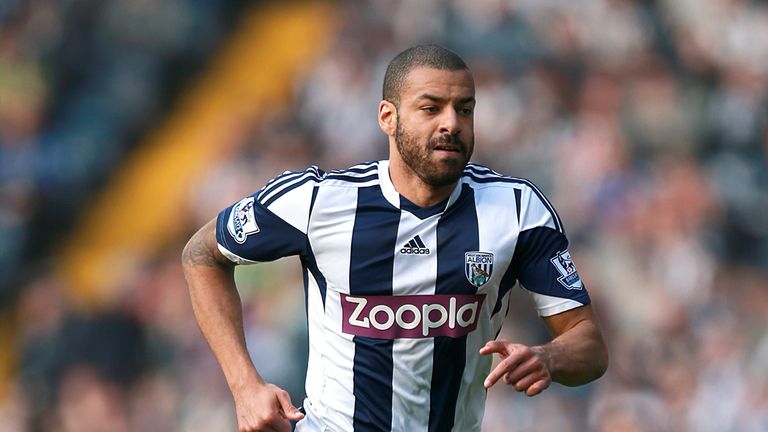 West Brom are three points clear of the relegation zone with five matches to play and take on title-chasing Manchester City at the Etihad Stadium in their next game on Monday.
The futures of several players at The Hawthorns are uncertain, but Reid has stressed that, whatever happens at the end of the season, securing West Brom's Premier League status will be best for everyone.
"Staying in the Premier League's going to help your personal contract situation and your future," said Reid. "You've got to get things straight in your mind no matter what you're thinking.
"If you're moving on at the end of the season, if you're going back to your own club, if you're out of contract or even if you're retiring, relegation is no good to anyone.
"No matter what your agenda or your thinking is going into the summer, relegation is not going to look good on the CV.
"We are all knuckling down and everyone has to get it into their heads that relegation is no good."
West Brom have a game in hand on the majority of their relegation rivals and experienced full-back Reid has called on his side not to rely on other teams' results in the fight for survival.
He added: "It's the story of the season that we seem to be doing it the hard way and it's obviously going to go to the last couple of games now.
"It's easy to look at the fixtures and the table but we've got to concentrate on picking up results ourselves. We can't rely on the teams around us.
"Two wins would obviously be enough, and going into the final few games of the season we will obviously have teams at the bottom playing teams who have nothing to play for and they can be dangerous games.
"On Saturday we saw Southampton losing at home to Cardiff, which was a little bit of a surprise. So we've just got to focus on what we do."