Transfer News: Joleon Lescott expects to leave Manchester City and has spoken to clubs
Joleon Lescott has insisted he holds no grudges against Man City as he looks to make a quick decision about his future.
Last Updated: 14/05/14 8:28am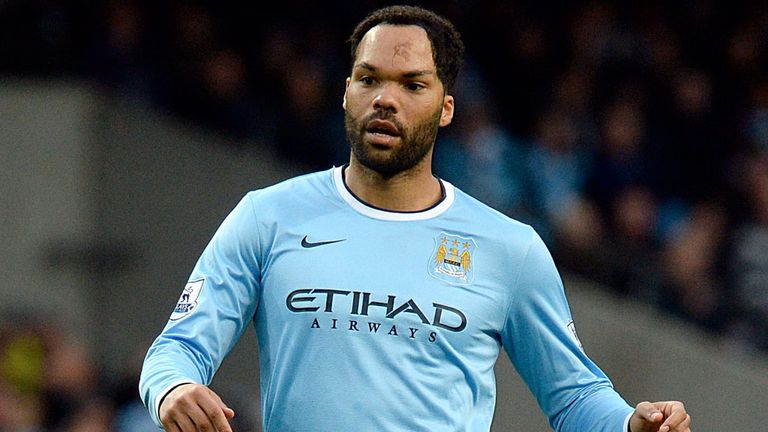 The 31-year-old has not been offered an extension to his expiring contract after featuring just 10 times in the Premier League this season and he is resigned to leaving the Etihad Stadium.
Lescott has made 160 appearances for City since joining from Everton five years ago and has featured in two title-winning campaigns and an FA Cup final success.
He does not expect a late U-turn regarding a new contract and he will move on having enjoyed the chance to win trophies with City.
"It is the end. I know I'm going to be leaving," said Lescott in the Manchester Evening News. "We've had a good relationship, this club has been a big part of me.
"As far as I'm concerned it's the end. If something changed then great but if not there are no hard feelings between me and the club. I've had a great relationship with them.
"I know the business side of it. We've been successful and I hold no grudges.
"Everyone talks about how you look back when your career has finished on what you've won, and I can look back and say I've won some amazing things.
"It wasn't a bad decision, in the end."
Several Premier League teams, including Aston Villa, West Ham and former club Everton, along with Turkish side Besiktas, have been linked with a bid to sign Lescott.
The centre-half has confirmed he has spoken to interested clubs and he is hoping to fix himself up with a new side before the World Cup starts next month.
"I'm going to see what's best for me and my family and then make a decision," he added.
"I've spoken to a number of clubs in different countries. There's been no decision made. But I want to get it sorted soon. I don't want to leave it till after the World Cup. But at the same time I won't rush."