Transfer news: Zoltan Gera waits on news of West Brom deal
West Brom midfielder Zoltan Gera admits he does not know if he will be offered a new deal to stay at the club.
By Juha Pal
Last Updated: 15/05/14 9:46pm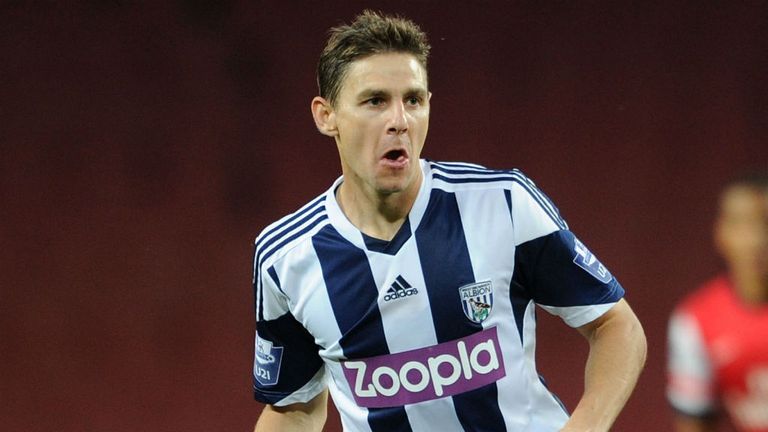 Gera's current deal at the Hawthorns expires this summer and as yet no new deal has been agreed.
The Hungarian international expects to find out about his future soon and he admits he hopes to stay in England if West Brom decide not to offer him a contract extension.
"My last days have been interesting because our fans said goodbye to me, although my club haven't indicated to me that they don't need me," Gera told csakfoci.hu. "It's true that my contract is expiring and I wasn't lucky in the latest weeks but now I'm alright.
"There are ongoing negotiations with the club and I'll know soon if they want me to stay or what their plans are with me.
"I'll know more in one-two weeks, but now I have plenty of time to find the best possibility. My representatives told me that I'd surely have chances in England or even out of England.
"The most important thing is for me to play at a club where I have the chance to play regularly. England has the priority because I must also look at my family's interest. I have two kids; one of them goes to school so we would think it twice to leave the country. We feel good here and it's also important that I'm more known in England."
Gera admits he would prefer to stay in the Premier League rather than drop down into the Championship.
"It's evident that the Premier League suits me most as its style fits me more," added Gera. "What's more, the Championship is more burdensome as there are more games.
"If I had offers only from there I'd strongly think about it if I should accept the offer or not. It's because I have a dream, I'd like play in the Champions League. If I got an offer from a club which has a real chance to play in the Champions League, then I'd say yes even if this team plays in a weaker league than the Premier League."