Transfer news: Former West Brom defender Liam Ridgewell is to join Portland Timbers
Last Updated: 25/06/14 8:17pm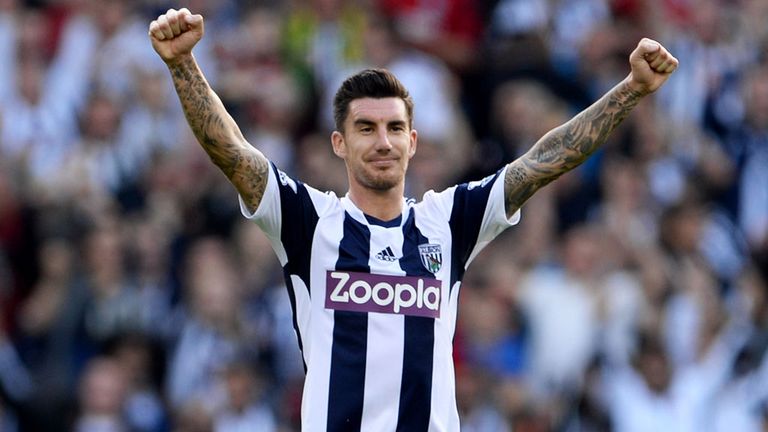 Former West Brom defender Liam Ridgewell is heading to the US to join Major League Soccer team Portland Timbers.
The 29-year-old becomes only the third defender to be signed by an MLS side as a Designated Player - the regulation allowing teams to break the standard salary caps in order to acquire foreign stars.
Ridgewell became a free agent after the Baggies announced last month they would not be taking up a one-year option to extend his contract after two and a half years at the club.
Portland hope Ridgewell will boost a defence that is ranked 14th in the MLS in terms of effectiveness - with a 1.69 goals-against average per game.
"Liam is still in his prime at only 29 years old, and he's been playing game in and out in the English Premier League versus many of the top attacking players in the world," said Timbers head coach Caleb Porter.
"This pedigree, along with his leadership qualities and technical ability as a left-sided central defender, makes him an ideal choice to enhance our back line for the second half of the season and beyond."
The former England Under-21 player helped Birmingham City win the 2011 League Cup and played more than 250 games in the Premier League over 11 seasons with Aston Villa, Birmingham City and West Brom. 
He made 33 appearances last season for the Baggies, who finished fourth from bottom, just three points clear of relegation.
Portland general manager Gavin Wilkinson said: "After attending a recent match at Providence Park, Liam was incredibly taken by the fans and atmosphere generated here in Portland and, despite receiving several attractive offers to stay in the Premiership, chose the Timbers due to his belief in the vision and football philosophy of the organization.
"He is keenly committed to helping this club exceed its already lofty goals this season and for seasons to come."
Ridgewell, who turns 30 in July, will only be eligible to make his Timbers and MLS debut after his work visa is cleared. Portland play next on Friday, hosting Sporting Kansas City, and then play at LA Galaxy in a nationally televised game on July 4.