Former West Ham keeper Mervyn Day has joined West Brom as head of recruitment
Last Updated: 02/07/14 6:26pm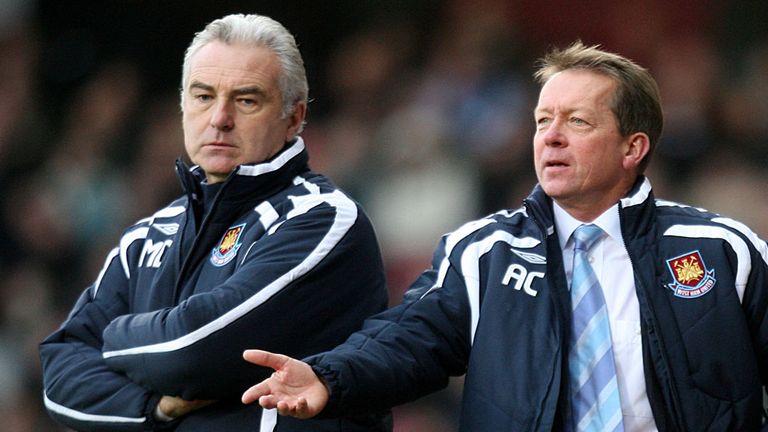 West Brom have appointed former West Ham and Leeds goalkeeper Mervyn Day as head of recruitment.
The 59-year-old has arrived at The Hawthorns after leaving his role as head of scouting and recruitment at Championship side Brighton at the end of last season.
He also has coaching experience in the Premier League, having worked as Alan Curbishley's No.2 at Charlton and West Ham.
Day will work closely with new technical director Terry Burton, who officially returned to the club last month, and new head coach Alan Irvine.
"I'm delighted we have been able to appoint Mervyn," said Burton. "He is well-respected in the game and scouts who have worked under him speak highly of him as a man of integrity and trust.
"He comes here with a wealth of experience and knowledge and will undoubtedly help us identify players and improve our recruitment processes. Our aim is to de-risk the signing of new players.
"We have got some good people in the recruitment department who have worked tirelessly to identify players but we will be constantly reviewing how we operate."
Day, who has also worked as an FA senior scout, Leeds United's chief scout, and senior scout at Fulham twice, said: "This is a magnificent opportunity for me and I am really looking forward to it.
"I've known Terry and Alan for a number of years from coaching courses and being in opposition dugouts. There is a nice feel to the club, it is an exciting challenge and the infrastructure is here to go onto bigger and better things."