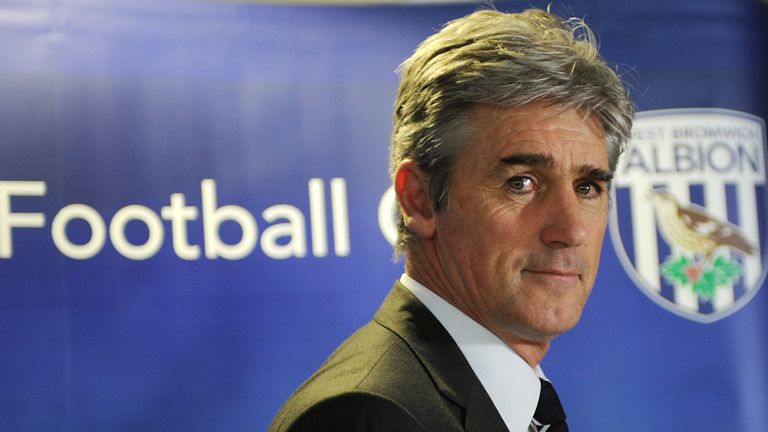 West Brom manager Alan Irvine insists he is not feeling under pressure as he looks to guide the side back up the Premier League table this season.
The club finished just one place and three points above the relegation zone and they parted company with former boss Pepe Mel in May.
Irvine made the move to The Hawthorns after being convinced to leave his role as Everton Academy Manager and he is in confident mood as he prepares his side for Saturday's season-opener with Sunderland.
"I understand how difficult it was for the fans but I know from speaking to everyone here - the players, staff, the board, the chairman - how difficult it was for them too," Irvine told the club's official website.
"Clearly everyone is hoping for something better this season. Last season hurt the players. A lot of the time I hear people say that players don't care but they do.
"Last season scarred a lot of people but the players have shown me they are ready to move on. They are ready to make something better this season.
"It can happen to teams, where you find yourself in a position where you cannot find a way to win. That can be very difficult to get out of.
"Likewise, you can get into a run where you feel you can win every week. Hopefully that's what we'll experience. A good start would certainly help because people will be nervous.
"That's the only way the fans will be happy and we're all striving for the same thing, so it's important we all work together."
Irvine is back in management having previously taken charge at Preston and Sheffield Wednesday and is keen to return to the frontline of football having been sacked by the latter in February.
"I'm really excited and really looking forward to it. I've spent three years away from first-team football and I've missed it," he said.
"If you don't want pressure you don't take this job. I had a lovely job before where there was no pressure at all – and I chose this. If I didn't want pressure I wouldn't be here."