Premier League: Ronald Koeman showing same respect for West Brom as Liverpool
Last Updated: 21/08/14 5:44pm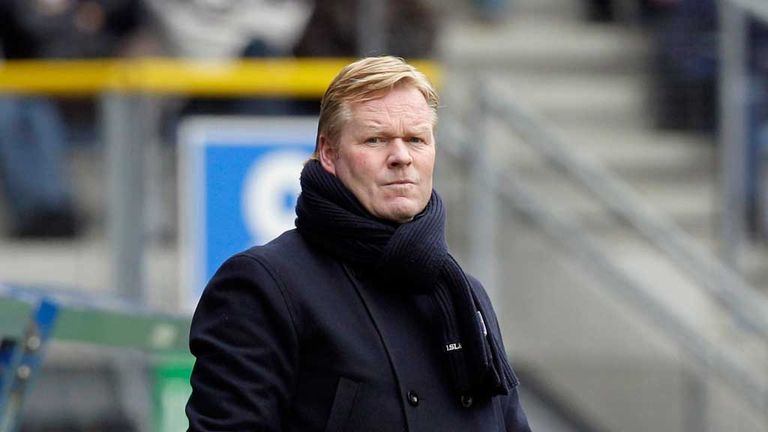 Ronald Koeman is preparing for Saturday's meeting with West Bromwich Albion with the same respect he had for Liverpool last weekend, insisting every game is tough in the Premier League.
Southampton won many plaudits but no points as they were edged out 2-1 at Anfield last Sunday and Koeman is now preparing for his first home league game. 
"I think it is not good to speak about the big clubs," he said. "If you look back to the results in the first matches, all of them are very close. Arsenal only won in the last minute against Crystal Palace.
"What is a big team? The competition is very competitive and you have to play good and you have to be good to win against everybody.
"Sometimes the name of the club means a lot but, between the lines, it can be difficult against everybody and you have to prepare yourself to play well against everybody."
Regarding the game at Liverpool, he said: "I thought we played at a good level with an amazing second half and the result was not what we deserved.
"It was good for the confidence because maybe everyone was afraid about how we would start the season. We showed our qualities and showed we are a team who can be very competitive against everybody.
"We know this Saturday it will be different, maybe more difficult because everyone expects the same level at home and we have to dominate more than we did against Liverpool. The belief is in the team and in the players and everyone is ready for Saturday."