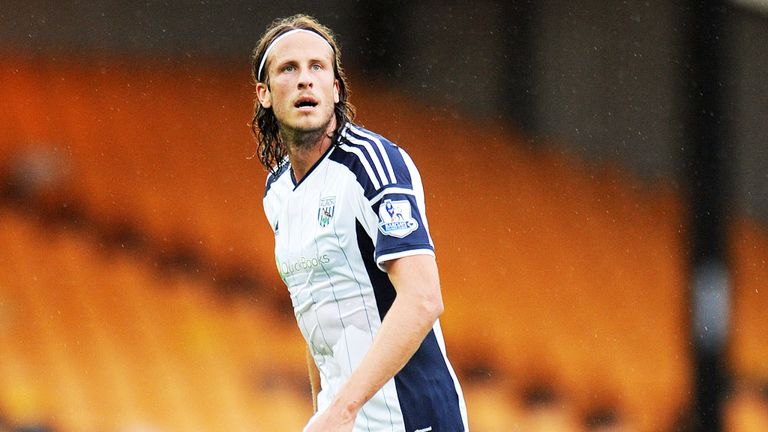 Jonas Olsson believes West Brom should set their sights on a successful domestic cup run as well as looking to consolidate their Premier League status this season.
The Albion defender, who is starting his seventh campaign at The Hawthorns, reckons a decent cup run is long overdue, especially after watching Swansea and Birmingham pick up silverware in recent seasons.
West Brom have started their season with consecutive league draws with Sunderland and Southampton, and they now face a second-round Capital One Cup tie at home to League Two side Oxford on Tuesday.
"It is always nice to play games," Olsson said. "I think we have a depth in the squad to deal with both the Premier League and the cups so hopefully this season we can have a good cup run.
"We haven't had one in a few years and a team like us should really try and approach the cups in a professional way.
"You have seen in the past that there are teams who are a similar size as us have got to Wembley in their past and even won the title. We should approach the competition professionally - starting on Tuesday."
The Baggies have not progressed past the third round of the Capital One Cup since 2011, when they reached round five under Roberto Di Matteo.
Roy Hodgson replaced the Italian when he was sacked three months later and Olsson feels that, under Alan Irvine, West Brom are starting to look as strong as they did when the England manager was in charge.
"We have worked a lot on our organisation," Olsson added. "That is what gave us the success a few years ago under Roy Hodgson.
"He (Irvine) is really hands-on in training and all of the lads are buying into it.
"We are positive in possession and try and play the ball out of the back – we have good footballers in every position."