Saido Berahino comments could upset West Brom dressing room, says Steve Howey
Last Updated: 04/02/15 1:38pm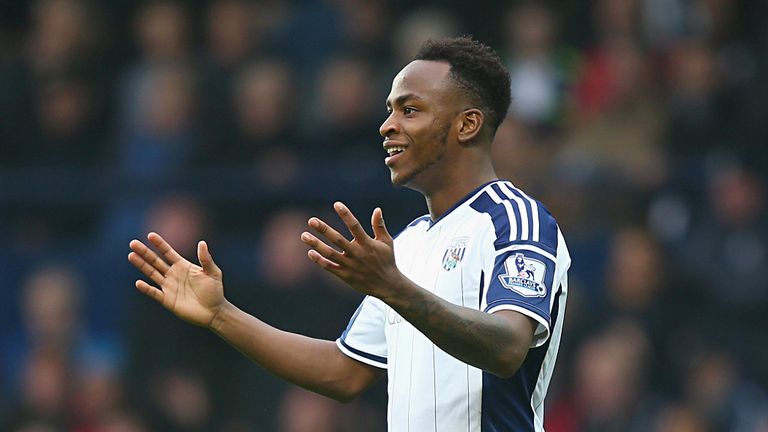 Saido Berahino risks upsetting the West Brom dressing room with his comments that he is ready for "bigger things" at a new club in the summer, says Steve Howey.
Striker Berahino told Sky Sports News HQ that he was taking care of his "short-terms right now" but that if he helped the Albion in their relegation battle and scored as many goals as he could, then he was sure "the fans wouldn't mind me pushing on and moving on to bigger things".
Former Newcastle defender Howey says some of the senior players at The Hawthorns may be having words with the youngster.
"If he was a team-mate of mine, I'd be thinking 'Oh, really? Bigger things? Hold on a second – how many games have you played? You've played less than 100 games, this is your second season, more or less, and you're talking about bigger things? Is that a slight on me?'
"So I'd be digging him out and sort of saying: 'If you want bigger things then show us on a Saturday, every week, week in, week out, and show us some passion.'
"I'd be furious if I was his team-mate because – yes, he's talented, yes, he's a good player – but I tell you what, coming out, saying things like that, I'd be straight with him the next day."
Berahino has scored 14 goals for West Brom this season and looks set to add to his one England cap.
And he has sparked interest from clubs like Liverpool and Tottenham, both reportedly offering £25m in the January transfer window.
But with Berahino contracted to West Brom until 2017 and the 21-year-old set to stay at The Hawthorns at least until the summer, former Aston Villa player Lee Hendrie believes it's time to stop the "Jack the Lad" comments.
"As a youngster – go and establish yourself for two or three seasons. You don't have to talk about when you're going to leave, what clubs are interested," Hendrie said.
"You don't have to go and say publicly I'm looking for a bigger move, because he's at a club now who are struggling, they're not out of the relegation battle.
"All you're going to do is cause upset in the changing room."