Football Expert & Columnist
David Prutton's EFL predictions: Leeds v Brighton, Birmingham v Newcastle and Forest v Derby
Last Updated: 18/03/17 3:16pm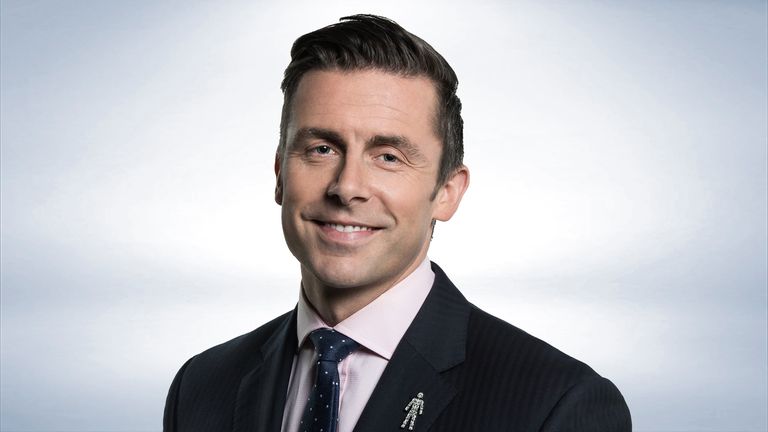 Sky Sports' EFL expert David Prutton returns with his weekend predictions, including Birmingham v Newcastle and Nottingham Forest v Derby.
A full programme of action starts ends on Sky Sports 1 on Saturday evening as Brighton travel to Leeds.
But who is Prutton tipping for glory this weekend? Read on to find out...
Prutton predicts: 1-1 (5/1 with Sky Bet)

Nottingham Forest v Derby (Saturday, 1pm)
It's been a very swift turnaround for both clubs in terms of managers. You usually feel these days that managers don't get fired without someone else in mind, and that's probably sound planning from a business point of view. It puts a different spin on the whole thing.
Forest are in danger of getting sucked into it at the bottom of the table and need that period of stability. I think the owner has made the change because if he is looking to sell an asset then it's not the same if they get relegated.
Derby have another fresh set of eyes to look over a very talented and well-paid squad who over the last two or three years have not gone to that next level. We did a game with Gary Rowett the other week and you could tell he was itching to get back into management, as much as he liked sitting next to me!
I reckon this will be a score draw with plenty of entertainment, tackles flying in and good first auditions from the players for their new managers.
Prutton predicts: 2-2 (14/1 with Sky Bet)

Birmingham v Newcastle (Saturday, 3pm)
Newcastle have slipped up at times over the season but this doesn't feel like another game where they drop points. They have beaten Brighton and Huddersfield away by letting them have a lot of the ball and then having the sting in the tail.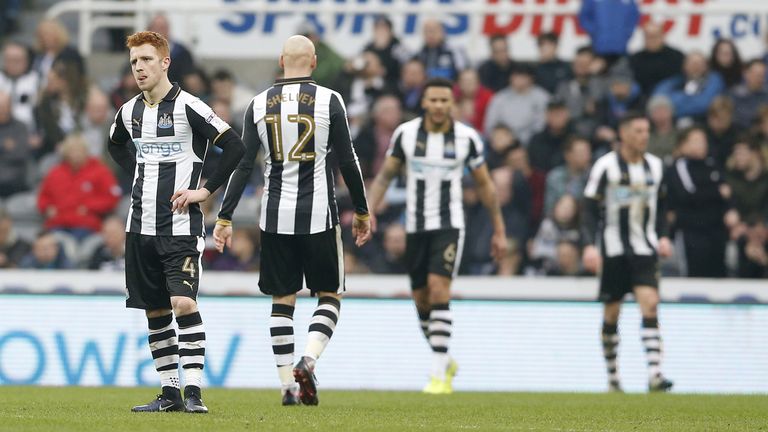 Birmingham will be looking at what Rowett does at Derby and seeing how he fares, because they could have had that all season.
Prutton predicts: 0-2 (6/1 with Sky Bet)

Fulham v Wolves (Saturday, 3pm)
I think the draw against Blackburn in midweek will fire Fulham up. They got that wonderful victory last weekend at Newcastle and I think they might have too much for Wolves.
Paul Lambert is probably looking to get safely into the summer to add to the squad and rework it. There needs to be a bit of freshening up at Molineux. This is one Fulham will be ear-marking for a win.
Prutton predicts: 2-0 (15/2 with Sky Bet)

QPR v Rotherham (Saturday, 3pm)
It's been a really tough year for Rotherham. They have had a succession of managers who have tried their utmost but, as a player, when you have had a poor start and are always trying to make it up, it's like standing at the bottom of the mountain. You don't seem to get any closer.
I remembering speaking to Alan Stubbs after one of the games and he pointed the fingers towards defensive errors that almost sounded like he couldn't have told the players any more.
I'm not saying the players weren't following his instructions, but when you have individual errors costing you games then unless you have a complete overhaul it's not going to get any better. When you have a poor start you are constantly chasing your tail.
Ollie has done as much as he could do to steady the ship at QPR and I think they will win this.
Prutton predicts: 2-1 (7/1 with Sky Bet)

Wigan v Aston Villa (Saturday, 3pm)
There's been another managerial change at Wigan and if they stay up then that's success. For Villa it's the other end of the spectrum with the expectations and the players they have signed.
Villa have been in good form lately. They had a spell where they struggled but maybe they are gelling more as a squad. It's not as straightforward as just dropping players in and they will perform.
Prutton predicts: 0-2 (9/1 with Sky Bet)

Leeds v Brighton (Saturday, 5.30pm - Sky Sports 1 HD)
It's an intriguing game. There is a real buzz around Leeds at the moment.
Brighton are looking pretty strong again after those defeats to Newcastle and Forest. I was talking to Glenn Murray on Monday and he was saying how Chris Hughton has been telling them to take each game as it comes and to be as balanced as possible and focus on what is in front of them.
That's what you would expect to hear and I think there are similarities between Chris and Garry Monk in the way they approach the game.
They are both studious and meticulous and I don't think there will be anything to separate them on Saturday - a tea-time feast! It's a good test for both sides.
Prutton predicts: 2-2 (14/1 with Sky Bet)

Southend v Walsall (Saturday, 3pm)
You usually say teams that come up want to consolidate but Southend have shown if you have confidence then you can keep going and push higher up the table.
Walsall missed out in the play-offs last season and you get the feeling that is motivating them again. I think Southend will edge this at home.
Prutton predicts: 2-1 (15/2 with Sky Bet)

Leyton Orient v Doncaster (Saturday, 3pm)
On paper it looks an away win, but you never know what motivates a team. You really feel for Orient because things have happened to the club that are way beyond the fans' control because of the way it has been run. A couple of seasons ago it looked like they were on their way up so it's been a dire turnaround in circumstances.
Is it a tough place to go? It's probably tougher for the home team because of the atmosphere that has been generated by the owner.
Donny are making pretty decent progress as they look to get back up at the first time of asking and I can't see them not winning this.
Prutton predicts: 0-2 (11/2 with Sky Bet)
Sky Customers can now upgrade to Sky Sports and get 12 months for just £18 per month. Upgrade now!