McCarthy - I'm the right man
Mick McCarthy is confident he is still the right person to be in charge of Wolves following the 5-1 home defeat by West Brom.
Last Updated: 13/02/12 10:56am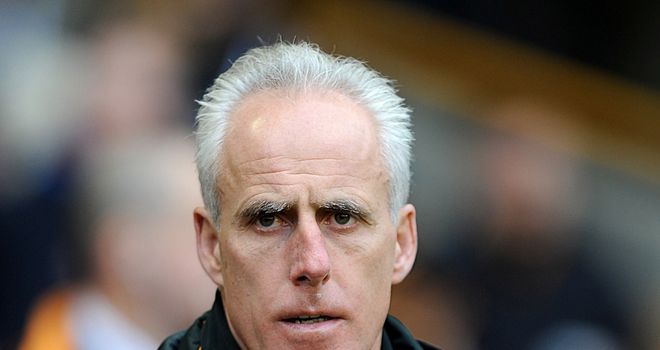 Mick McCarthy is confident he is still the right person to be in charge of Wolves after apologising for his team's performance in the 5-1 defeat by West Brom.
Wolves were humiliated by their local rivals in front of their own fans on Sunday and there was a demonstration outside Molineux by supporters after the game.
The result saw Wolves drop into the relegation zone on goal difference and raised further question marks over the future of McCarthy, who has been in charge since 2006.
However, while understanding why the fans were angry with the performance against West Brom, the former Republic of Ireland coach is determined to fight on.
Awful
When asked if he is still the right man for the job, McCarthy said: "I always feel I'm the right person to do it, absolutely.
"I apologise to the fans for the performance. I've never done it before but it was warranted because it was awful in the last half an hour.
"Whatever the fans were saying, we deserve every bit of it, no problem.
"Whatever grief they were giving out to me and the players was fully justified after that performance."
McCarthy added: "The saddest part was that we capitulated and that's not something I would associate with me or my teams. It was very disappointing although 'disappointing' is an understatement.
"It turned out to be a terrible and disgraceful afternoon in terms of our performance at the end of it.
"I can't give any more messages to the fans - I've apologised for the performance which is about all I can do just at the moment.
"Everyone has seen us get towelled by a team who were better than us on the day. To lose as we did in the last knockings of the game was awful."