Players accept McCarthy blame
Roger Johnson and Stephen Ward say the Wolves players are to blame after Mick McCarthy was axed at Molineux.
Last Updated: 14/02/12 2:56pm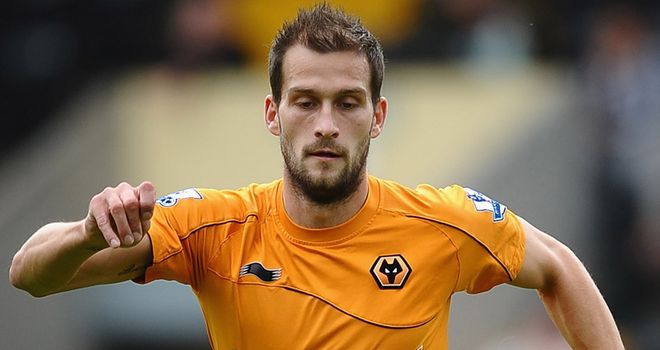 Roger Johnson and Stephen Ward say the Wolves players let Mick McCarthy down after his departure from Molineux.
A 5-1 defeat to arch-rivals West Brom on Sunday proved to be the final straw for the Wolves board, with McCarthy relieved of his duties less than 24 hours after that derby humbling.
Johnson and Ward told Sky Sports News that the players were devastated with his exit and needed to take the vast majority of the responsibility.
Johnson said: "The manager can take probably ten per cent (of the blame), five per cent but the rest of it is the lads.
Let down
"We've let him down, we've let the club down, we've let ourselves down but thankfully we've got enough games now to get enough points.
"I think we'll probably need six wins out of 13 (games) and we're a good enough team to do that."
Ward added: "Obviously yesterday the lads felt really bad because it's down to us at the end of the day and we do feel like we let Mick down.
"He's done a lot for a lot of players in that dressing room and for it to end the way it has is really disappointing."