Connor - Players still up for it
Terry Connor says every Wolves player is still up for the fight, as they look to climb off the bottom of the table and avoid relegation.
Last Updated: 28/03/12 1:05pm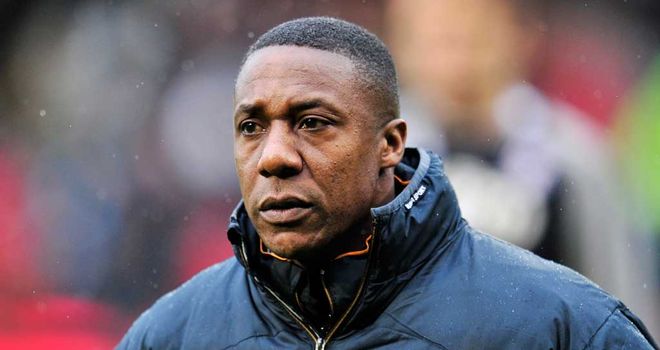 Terry Connor says every Wolves player is still up for the fight, as they look to climb off the bottom of the table and avoid relegation.
The Midlands based club are currently bottom of the table and four points away from safety after winning just once in their last 10 games.
But Connor says all his players are still wanting to play and are up for the challenge of beating the drop, starting with Saturday's must-win game with fellow strugglers Bolton at Molineux.
"I've got 20 players to choose from, and they all want to play," the Wolves boss told the club's official website.
"They're all up for training, those lads coming back from their injuries want to prove they're fit and ready to play.
"Those who have been given an opportunity want to continue that opportunity, so it's healthy to have players around that still all want to play at Wolves.
"We might be bottom of the league with seemingly everyone having written them off, but not one player has said: 'I can't make it this week TC, count me out'.
Dilemma
"Everyone up for selection wants to play and that can only be a good thing. It's better having that dilemma than having no players at all.
"It means I'll have decisions to make and I'll make them as honestly as I can. You have to make those decisions and I will make them - I'll pick a team which I feel can go and beat Bolton.
"Nobody wants to be relegated, so as a player if you can help in some way, if you can come back and make a contribution - whether it's half a game or all eight - make that contribution."
Options
Connor could have his options boosted this weekend with Karl Henry, Dave Davis and Stephen Hunt back in training, whilst Michael Kightly has shaken off the knock which forced him off against Norwich during the 2-1 defeat on Saturday.
The manager added: "Kightly is fine. He just got the blow to the back of the leg. I think it was more to do with him being caught on the nerve than actual damage to his foot, and he trained yesterday morning.
"David Davis has also trained this week. He's still a little tender, so we wouldn't want him to really whack into somebody.
"And Hunty trained on Monday and again yesterday. I'll wait and see how they react from their rest day today after their two days' training."
O'Hara
Jamie O'Hara though remains sidelined with a groin injury and his manager admits he is a long way off being fit.
"Jamie is still with the physios," Connor said.
"He still hasn't been outside yet to do any real training. So we'll just keep monitoring him as he goes along.
"His (injury) will determine how he's feeling and how much he feels he can do at the moment."