Wolves' Adam Hammill spared jail after pleading guilty to assaulting paramedics
Wolves winger Adam Hammill has been spared a jail sentence after pleading guilty to assaulting two female paramedics.
Last Updated: 20/11/12 6:33pm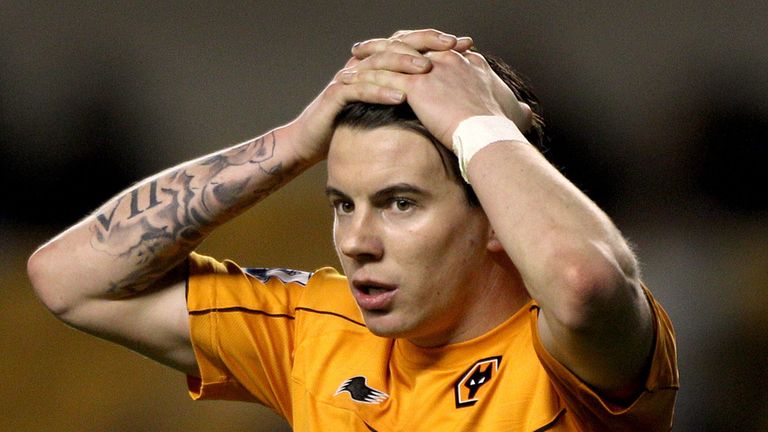 The 24-year-old, currently on loan at Huddersfield, was charged with two counts of assault relating to an incident in Liverpool city centre on October 7 and has been given a suspended 12-week prison sentence, 150 hours of community service and a fine.
Huddersfield have confirmed they will not be sending Hammill back to his parent club Wolves and he will continue to be a part of manager Simon Grayson's plans in the Championship. His loan spell is due to expire in January.
Huddersfield chief executive Nigel Clibbens said: "After long deliberations, the board have decided that we will allow Adam's loan to continue until its scheduled end date on January 13. That decision should not in any way detract from our condemnation of his behaviour and was not taken lightly."
Clibbens added: "From the outset Adam has not sought to excuse his actions or hide from them. Adam fully accepts the mistakes he has made and understands the damage he has done.
"He has demonstrated genuine remorse to us, his manager and our chairman. With the help of the club he has already started to take the first steps to ensure he learns the lessons.
"If Adam had not responded in that way he would not had even a short-term future at Huddersfield Town."
Hammill had been celebrating a friend's birthday in Liverpool after Huddersfield's match at Birmingham and had consumed up to 15 pints of lager and several shots of vodka or Amaretto when he collapsed in Moniques nightclub in the city centre in the early hours of October 7.
When attempts were made to put Hammill in a wheelchair the former Liverpool youth-team player became aggressive and lashed out at two female paramedics.
Hammill said: "I would like to apologise to the people involved in this incident, as well as to the club and its supporters for letting them down. I'm thoroughly embarrassed by the whole affair and regret what happened.
"I would also like to thank the board and management at Huddersfield Town, as well as my family and friends, for their support during this time. I now want to repay that faith through my performances on the pitch and my conduct both on and off the field."