Wolves boss Dean Saunders has warned clubs to make offers early on transfer deadline day
Wolves boss Dean Saunders has told clubs to make their offers early on deadline day if they want to do business.
Last Updated: 31/01/13 4:03pm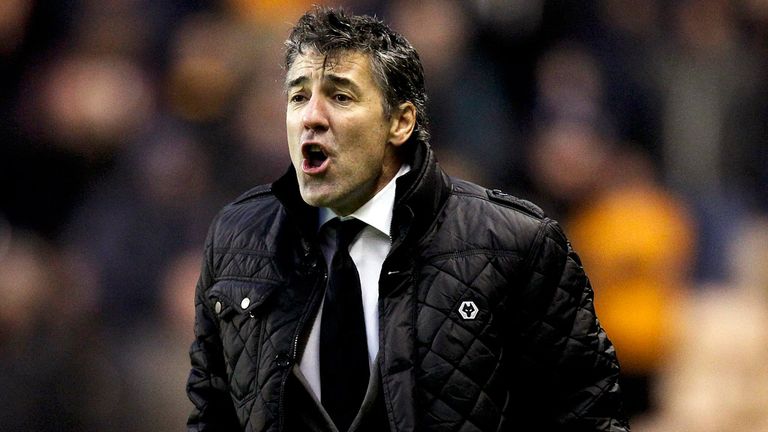 Wanderers are in action at Leicester on Thursday night and the Welshman does not want his preparation for the game disrupted by late bids for his players.
And if anyone is to leave his squad before the transfer window closes, Saunders wants to ensure he has time to sign replacements.
"It's getting closer and closer to the deadline, that's the problem," he said.
"With someone like Sylvan (Ebanks-Blake) I'm hoping there are no more developments before the deadline and that it will be a statement of intent from the club that we need to keep him.
"I can't do anything if a club comes in with a ridiculous offer for him. I've got a list of players to replace him but they might not come or they might have gone somewhere else.
"It makes it harder for me because I'm sitting here right now and if I get a phone call from (chief executive) Jez (Moxey) saying 'we've had an offer for him' and I've got to go back to the contingency plan, but that list is getting shorter by the day as well because those players aren't hanging on waiting - they will move on.
"So the nearer we get the worse it is because I've got a feeling that we'll get a couple of calls at the last minute that we'll have to say 'no' to.
"I'll speak to Jez, but we'll have a deadline somewhere where we'll concentrate solely on the game after a certain cut-off point.
"We'll get to a point where we'll have to say 'no' to any offers because at the moment, I'm not 100 per cent sure what our team is going to be - and that's the difficult bit."