Transfer news: Dean Saunders claims Premier League interest in his Wolves stars
Wolves boss Dean Saunders claims a number of his players are attracting interest from Premier League clubs.
Last Updated: 31/01/13 11:48pm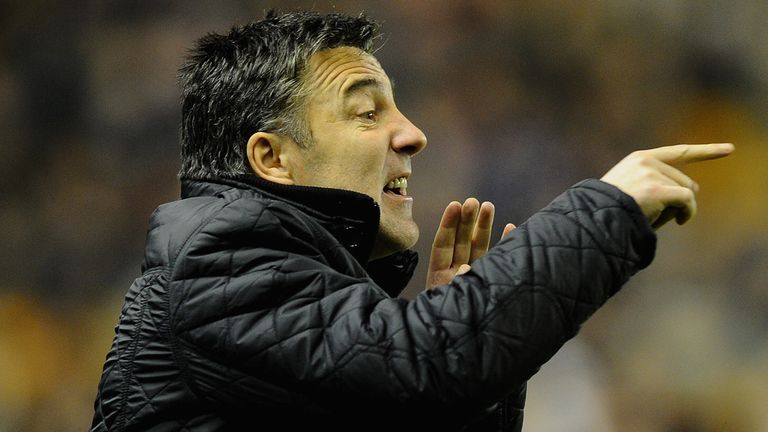 He has refused to reveal the identity of those concerned, but admits to having fielded calls regarding their availability.
Saunders has also confirmed that Wolves have blocked a sizeable bid for Sylvan Ebanks-Blake.
Sky Sports revealed on Wednesday that Hull City had made a move for a striker that will be out of contract in the summer.
Saunders is hoping there will be no further movement on that front on deadline day, but concedes that every player has his price.
He said: "We've had quite a big bid for Sylvan and there will be a point where you have to say 'yes' because everyone has his price.
"I asked the chairman if we could keep him because you can't replace strikers who are scoring unless you have £3million or £4million.
"We've turned the verbal offer down and hopefully they don't come back.
"If a club makes a ridiculous offer, I've got a list of replacements but they might not come or they might have gone elsewhere.
"It's a limited market. There are lots of waifs and strays. I'd rather the window shut."
Bids
Saunders added: "We've had phone calls about four or five other players, and from Premier League clubs as well. If we get a big enough bid, every single player has a price.
"At the moment, I'm not 100 per cent sure what our team is going to be at Leicester (on Thursday night). But we're not going to leave ourselves open.
"We'll get to a point where we'll have to say 'no' to any offers soon. We're still not safe in the league."