Wolves chief executive Jez Moxey makes clear Kenny Jackett role
Chief executive Jez Moxey has cleared up the role Kenny Jackett will perform as Wolves' first-ever head coach.
Last Updated: 03/06/13 10:26pm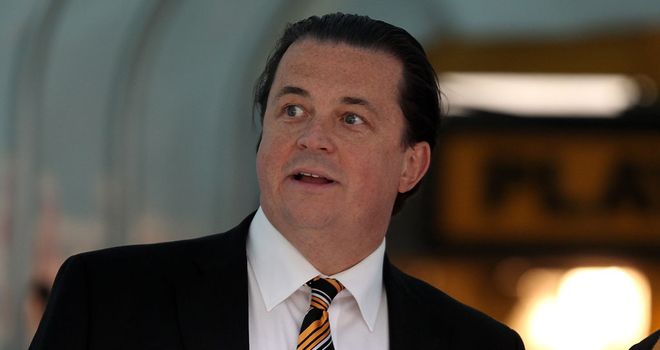 Wanderers' search for a successor to Dean Saunders started with approximately 75 applicants before being whittled down to Jackett, who becomes the club's fifth different face in the space of 16 disastrous months which have resulted in back-to-back relegations to League One.
Jackett, unveiled to the media on Monday morning, has been appointed on a 12-month rolling contract and arrives without his own backroom staff as he prepares to assess who is already at the club.
And much has been made of the decision to appoint the former Millwall boss as head coach at Molineux instead of manager.
Moxey explained: "It's to differentiate the area of responsibilities that a manager has and that a head coach has.
"The head coach's job, first and foremost, is to win football matches and he should be doing everything he possibly can to ensure his team, he and everybody else is prepared to win that next game.
"A manager often comes in and the interpretation is that he runs the whole club - and we think that in the modern day of dealing with the media, sponsors, recruitment, academy, the board etc, a guy can't be in three places at once. Too many managers try and be in three places at once and fail.
"He's still going to be the head football guy - he's still going to make decisions on who we bring in, who we get rid of - all of the normal traditional things you would expect him to do without actually being bogged down with some of the other stuff."