Transfer news: Kenny Jackett claims Wolves have had no bids for Jamie O'Hara
Wolves head coach Kenny Jackett has revealed that there have been no bids for wantaway midfielder Jamie O'Hara.
Last Updated: 21/06/13 6:47pm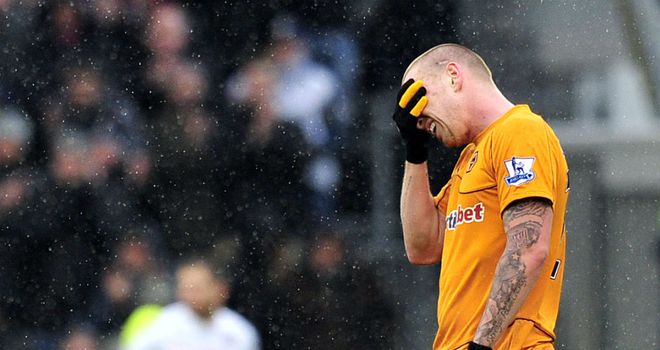 O'Hara has been open about the fact that he still sees himself as a Premier League player but Wolves are currently down in League One after back-to-back relegations.
Jackett was appointed as the new Molineux boss last month and claims there have been no enquiries for O'Hara.
"He's been quoted quite freely in the press," Jackett told the Express and Star. "But I haven't had any enquiries, unless something has happened yesterday or today.
"I'm fairly certain we are not at any advanced stage with any club where anybody is phoning regularly about him or anybody else.
"At present, he's a Wolves player and like all of them, I will speak to Jamie on Monday."
O'Hara is just one of a host of players that Wolves could be set to part company with in the summer but Jackett insists any deal will have to be right for the club as well as the player.
He added: "With the sudden fall from Premier League down to League One, these issues have to be resolved - but they will be.
"The process needs to start. Is it going to be a short one or a long one? You don't sell players, other people buy them.
"So there has to be a third party somewhere that would be attractive to Wolves, and to the player.
"There's so much mental energy going to go into people that don't want to be at Wolves, but we kick off on August 3, so what about the club? I'm sure all parties will consider that.
"I don't think any players will go without it being right for the club."