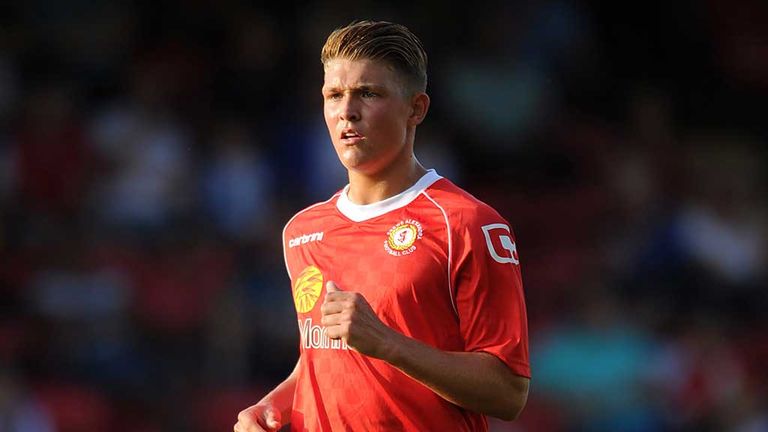 Wolves boss Kenny Jackett is planning to talk with Crewe over a possible deal for exciting youngster Max Clayton.
Clayton's contract with the League One side came to an end earlier this summer but, because of his age, Crewe will be entitled to compensation, either through an agreed fee or possibly a tribunal.
The 19-year-old, who missed most of last season through injury, has been training with Wolves during pre-season and made a brief appearance in their friendly clash with Celta Vigo at Molineux on Saturday.
Jackett told Wolves' official website: "We are interested, definitely and we will be speaking to Crewe. He has done well in his trial and we will definitely be speaking to them.
"There's nothing happened yet by way of an offer, we haven't done that yet, but it's safe to say we've been impressed with him.
"We've kept in touch with Crewe and they know he's here anyway but it's working out exactly where to go with a deal but we have been impressed.
"He's a good, quiet lad who works hard, is strong physically and is over his ankle injury which wrote off his season last year. We've had him in four or five days and he looks mobile enough and over his injury.
"He has played quite a few league games and he's 20 this month and he looks like he's got a lot of football in him.
"He was playing in Crewe's first team at 16 and he has played for the England teams, the younger sides, so in terms of other interest he's had that.
"In terms of positions he's happy to play on the left or right - probably his best position is playing behind the striker but he is quite variable in what he can do.
"He is a forward, attacking player and has very good pedigree - he has the potential to have a bright future and that interests us."