Mauricio Pellegrino says he is 'very happy' with Southampton's performance after they beat struggling Crystal Palace 1-0 on Saturday, but admits they could have scored more goals.
The Saints, who themselves had won just one Premier League game this season heading into the match at Selhurst Park, took all three points thanks to Steven Davis' early goal.
"I think how we achieved the game from the beginning [was pleasing], especially with the second ball which is something they are really strong at," he told Sky Sports.
"We controlled the ball and that is something that we need because we have the quality of players to keep the ball and dominate the game. We also did really well defensively from the beginning until the end.
"They created a few chances at the start, but after that, I don't remember too many other clear chances for them. I think we should have scored another goal but I am happy with the performance.
"I expected Crystal Palace in the second half would press a little bit higher and to react. They did that but after about ten minutes, that game was again [going] for us. To win at this ground is not easy and for this reason, we have to be really happy."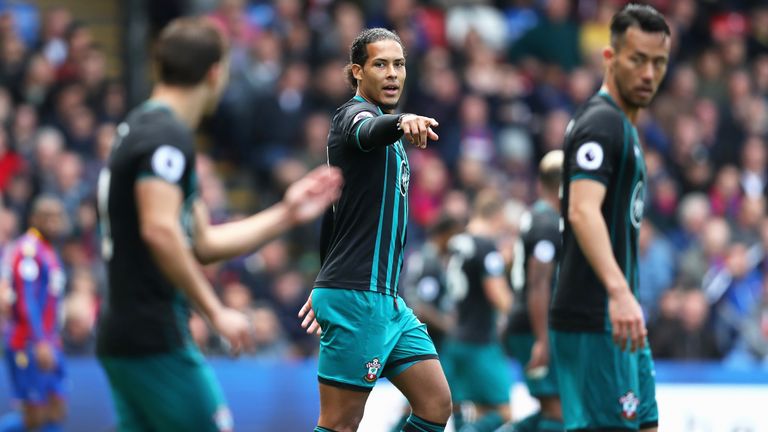 The result takes Southampton up to eight points from their opening five games, and Pellegrino believes it is key to keep picking up points and build-up the confidence among his players.
"It is really important because we are in a process. When you are changing players, getting to know them and how they can respond in different situations," he added.
"We survived with the result and increases the confidence to work a bit better every day. For that, the result is everything."