Sharp moved by support
Striker Billy Sharp has spoken for the first time on his son's death and how football has helped.
Last Updated: 24/03/12 12:19pm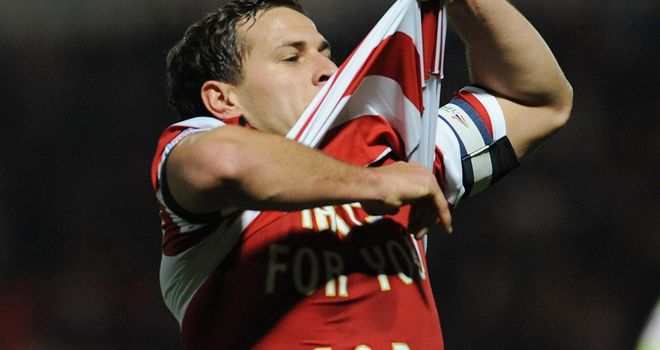 Southampton striker Billy Sharp has spoken for the first time about the death of his two-day-old son Luey, his moving tribute and how football has helped him cope.
Just 72 hours after the striker saw his baby take his final breath, Sharp was playing for Doncaster Rovers, scoring in the 14th minute against Middlesbrough and revealing a message underneath his number 10 shirt reading: "That's for you son".
The day after it was the funeral for Luey who suffered from a birth defect called gastroschisis.
At a time when football has been described as a 'family' and coming together following Fabrice Muamba's cardiac arrest in Bolton's game at Tottenham game, Sharp says he has felt a similar support which has helped him get through every parent's worst nightmare.
"I played against Middlesbrough because the longer I'd have left it, the harder it would have been," Sharp told The Guardian.
"I wanted to play on the Saturday against Coventry City when Luey was still here and the only reason I didn't was because if I'd have come back and he'd have died, I'd never have been able to live with myself.
"I was feeling sorry for myself, I wanted to change that and the one thing that could do that was football. It is a very special sport. We've seen over this past week what it can do, although it shouldn't take what happened to Luey or Fabrice and other players to remind people why football is so special."
Tragic death
Sharp and girlfriend Jade Fair had to watch in horror as their newborn baby was wrapped in clingfilm and wheeled to surgery back in October.
As Luey began his fight, Sharp recalls the moments before the youngster's tragic death.
"He'd make this funny noise," he said.
"I hear it sometimes. It will never go away."
The 26-old went on: "When he'd stop breathing, he'd somehow muster this big, deep breath and he'd sort of shake. When he did it for the last time, it was as if to say: 'This is it now,' and he went. And his body just relaxed.
"He cried on that last breath. That was the only time, apart from when he was born, that he'd cried. That was when we were watching Match of the Day."
The overwhelming support he received included when he scored at Ipswich - his second appearance after the tragedy - which saw the home supporters cheering his goal and chanting Luey's name.
As well as Derby County sporting black armbands, it was the same with Sheffield United. Blades supporters also conducted a minute's applause in the 24th minute - the shirt number Sharp wore during his time at United.
Poignant occasion
It will be a poignant occasion for Saints newboy Sharp as Southampton's next Championship encounter will be welcoming his former club for the first time since his £1.8million transfer from Rovers where he had gained cult status.
Off-the-field Sharp and Fair have set-up the Luey Jacob Sharp Foundation which helps other families who are affected by gastroschisis.
"I know that Jade counts the days since he went away," Sharp said.
"Even when you have a minute where you're not thinking about him, you'll walk past a picture and it makes you smile or you'll think: 'Why isn't he here?'
"It's going to be hard when we come to the first year anniversary of his birth and then, a couple of days later, it will be the anniversary of when he passed away.
"I do wake up some days and think: 'Why can't he be here?' and: 'I don't want to go to training,' but I realise how lucky I am to be a professional footballer. I do believe that if he were here, crawling along the floor, he'd want me to do my best whenever I went out on the pitch. Everything I do, I do for him."